Michael Schumacher Loves the Game of Poker!

Sheldon Knaggs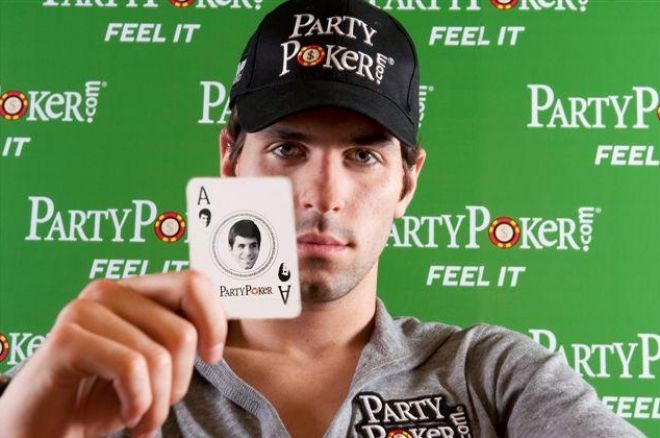 Formula 1 was certainly not left behind when the poker bug swept the world. The game was and continues to be a huge favourite amongst the drivers of the fastest cars in the world! Who can blame them? There are some, not-so-hard to see links between the two action packed sports, and after all, drivers are only human, aren't they?
Who in formula 1 has been bitten?
PartyPoker leads the way into the formula 1 world with their 2009 signing of former Ferrari driver Giancarlo Fisichella and the current holder of the youngest formula 1 driver in history, 19 years and 125 days at the Hungarian grand prix in 2009, Jamie Alguersuari. They may have been the only two picked up by PartyPoker, but they were certainly not the only to have been gripped by the phenomenon that is poker.
World champion, and arguably the greatest driver in the history of the sport, Michael Schumacher, can also occasionally be found gracing the felt, along with fellow racers Robert Kubica, Nico Heidveld and Nico Rosberg, all of them playing as many charity events as they can.
Similarities between racing and poker?
Formula 1 is all about high paced, adrenaline filled, racing. Sounds fairly similar to the feeling I get when shoving my K high hand to make my opponent fold a much, much better hand than mine.
The drivers have to make instantaneous decisions under pressure, all the while keeping in mind what their plan is for the rest of the race. They have to make their decisions not only based on what their plan for the race is, but also on the information they have on their opponents. Every move they make is scrutinised and one mistake could be the end of them. Sitting down at a table in a casino is pretty much the exact same experience. Your opponents attempt to work you out, all the while trying to win a race or two. You have to make decisions under pressure, while not giving out too much information. Well timed aggression, coupled with nerves of steel, is what gives these drivers their edge, and the evidence is there to suggest that they transfer that to the tables.
Poker has found its way into many homes and now even many formula 1 garages. Players can be found stacking their chips, and replacing racing opponents, with poker opponents, on their down time. Poker is a game, but real life skills are difference between the average player, and the genius!
Special thanks and credit to the http://baltic-review.com/