Going for Gold in France at the 2013 WSOPE, the Ways of MagicHoldem, and Poker Hall of Famers

Michelle Orpe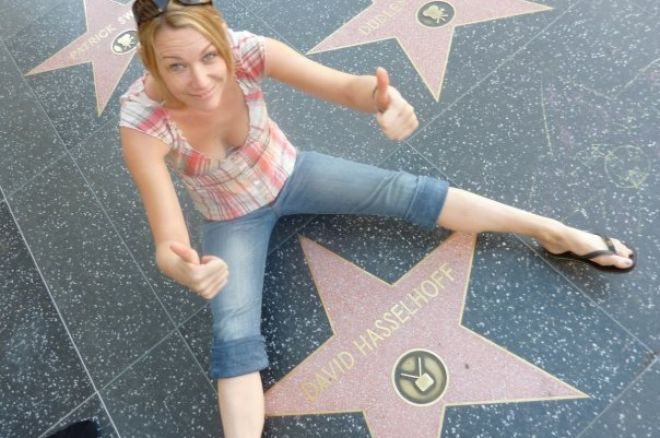 Good morning and welcome to my weekly look into poker's biggest and most interesting stories. Of course this week is all about the 2013 World Series of Poker Europe and news from France, but we also have a brand new piece of poker analysis software to help with your game plus two more names added to the list of Poker Hall of Famers.
To start off, let's have a look at just what has been going on in France this last week…
Tales of Triumph at the WSOPE
So all eyes are on France at present as we look to see who will be the next WSOP Europe Main Event champion. There were eight events total at the WSOPE this year spanning across two weeks, and poker stars and starlets from across the globe have flocked to the lakeside Casino Barrière d'Enghien-les-Bainswith near Paris to try their hand at winning a coveted WSOP gold bracelet.
There have been a ton of great stories coming out of this year's WSOPE already...
But my favorite story coming out of the WSOPE so far is all about the underdog. We recreational players can't afford these large buy-ins and expensive travel tickets to join the elite at these events. We have to spend hours grinding online in satellites and qualifiers and — let's be honest — most of the time we end up spunking the bankroll we've spent the last four weeks accumulating on failed attempts.
It can be very disheartening sometimes, although one of the ways to get better is learning how to deal with losing at poker. But whenever we hear about one of our brothers-in-arms battling his way up through the ranks and actually making it, we can't help but want to fly the banner and hopefully back that player all the way to the top, leaving piles of railed professionals in their wake.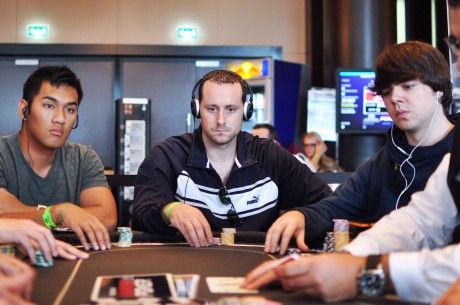 Okay, so maybe WSOP.com qualifier Nick Rosen didn't prevail this time to win the big prize. But he did turn $5 into a €10,450 seat in the WSOPE Main Event, and it was nice to see him give it a good go.
Click here to read more about Nick's whirlwind journey from sitting in front of his computer in Nevada to crossing the Atlantic for a poker trip of a lifetime!
Meanwhile the suspense continues to build as we look to see who will be winning the WSOPE Main Event later this week. In tournament poker, the dream is a WSOP bracelet — indeed, for nearly everyone, any bracelet will do. But to come away with a Main Event bracelet is the ultimate prize. It is what any player worth his salt is vying for. Even the ones who swear they are not interested in the kudos of a bracelet are lying and would most definitely not turn one down if the opportunity presented itself.
If you are new to the game and want a challenge and a goal to work towards, eye up the WSOP Main Event in Vegas next year. No mountain too high people! Aim high and you never know, I could be writing about you soon!
Tony G at Your Side with MagicHoldem
How do you fancy a cyber Tony G sitting beside you while you tackle the online tables, telling you what you're doing wrong and how to improve your game? Well, with MagicHoldem you are not far off getting exactly that.
The Magicholdem Poker Coach is a downloadable piece of software that will help develop and increase your skills. For most of us this is a dream piece of software that will hopefully tell us where we are going wrong. If you are new to the game, this could be your perfect coach and well worth a look.
Partnering with PokerNews was a great step for MagicHoldem CEO Eran Loewenstein and with players like Tony G on board, it is destined for greatness... as are all of us who are using it.
See what MagicHoldem is all about here.
The Poker Hall of Fame Picks Up Another Big Pair
I am super pleased for Tom McEvoy and Scotty Nguyen, the latest players to be inducted in the Poker Hall of Fame. I think both are very worthy inductees into poker's most exclusive club, one that includes the likes of Johnny Moss, Doyle Brunson, Stu Ungar, Johnny Chan, and Phil Hellmuth to name a few.
The Poker Hall of Fame is like a knighthood for poker players. It was created in 1979 — lots of great things were created that year, which happens to be my birth year. Benny Binion started the Poker Hall of Fame to preserve the names and legacies of the best and most celebrated players in the world.
You don't have to be a player to make the Hall, as you can also get in by contributing to the overall growth and success of the game. I do love that you have to be a minimum age of 40, however, which ensures those who get in have shown true staying power. In a game where long-term results are the only results that truly matter, this is a great requirement.
All we need now is a dirty bit of footpath on which to engrave the Hall of Famers' names. You know, something for the rest of us to walk over and where some bad Elvis impersonators and dodgy lookalikes can keep us entertained while we're there.
Instead of movie star lookalikes we could have Poker Hall of Famer lookalikes. I wonder if Waldorf is available for appearances...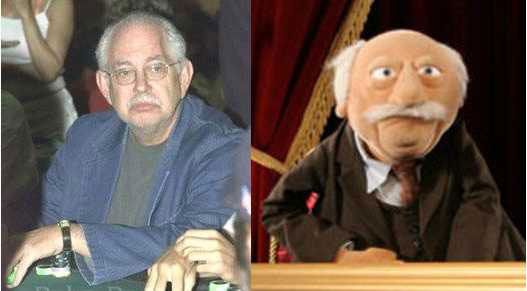 Of course, when I visited the movie star equivalent of such a "walk of fame," I was only interested in one celebrity: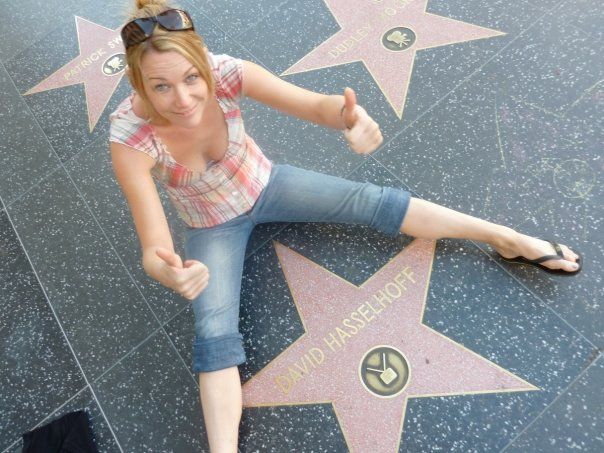 Read about why McEvoy and Nguyen made the cut.
That's all for now. Follow me on Twitter @michelleorpe.
For all the latest here at Learn.PokerNews, follow us on Twitter @LearnPokerNews! Find us as well on both Facebook and Google+!