Grassroots Poker Sends Three Players to the 2013 World Series of Poker Europe

Matthew Pitt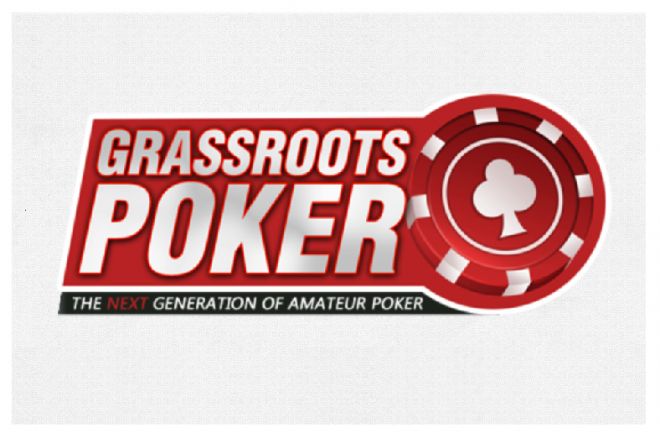 Grassroots Poker may be the new kid on the UK pub poker league block but that has not stopped it from awarding some amazing prizes, namely three World Series of Poker Europe packages.
This weekend, at the popular Grosvenor Merrion Casino in Leeds, the inaugural live final of the Grassroots Poker league took place. Organizer Dave Hulmes, the founder of Grassroots Poker, promised a WSOPE package worth £2,000 for every 20 entrants in the field and is now sending three delighted poker players to Paris later this month.
The final attracted 73 players to the casino's felt, 11 of whom had won their seat by being the best performers in the eight-week Grassroots Poker events run in pubs around the country and four others who won their place in the online legs held on 888 Poker. The remaining 58 players exchanged £100+£10 for 20,000 tournament chips and the chance to win their way to the 2013 WSOPE.
Play commenced at 2 p.m. on Sunday afternoon in the Leeds casino. The excitement and anticipation that three of the 73 players would be heading to Paris for the WSOPE where they could win a potentially life-changing sum of money created an atmosphere that was electric. The sound of chips being riffled, table chatter and the noisy slamming of Mahjong tiles from all corners of the warmly lit room were the only audible noises.
Players came and went throughout the day, taking with them their WSOPE dreams as they headed to the rail. Eventually, as Sunday ended and the early hours of Monday morning began, the last remaining seven players paused the tournament clock and struck a deal. With £7,300 in the prize pool, there were three WSOPE packages up for grabs but also the not-so-small matter of £1,300 in cash for the fourth-place finisher.
Having played poker for almost 12 hours, the final seven players decided they each wanted something to show for their valiant efforts and opted to split fourth-place money between them, meaning they each won £345, leaving the three £2,000 packages for which to play.
At around 2 a.m on Monday morning, the recipients of those packages were determined. Marc Renshaw, Iain McLaughlin and David Cheesman had managed to outlast the majority of the tournament's entrants and a superb package to the 2013 WSOPE was theirs. Each of the players won:
Entry to the €1,100 no-limit hold'em re-entry tournament (Event #2) at the 2013 WSOPE
Four nights' accommodation at the Barrieire Hotel du Lac, with double occupancy, breakfast and taxes included
£340 spending money for travel expenses
Two of the package winners, Renshaw and McLaughlin, won their seats through the Grassroots Poker pub league and are essentially freerolling their way to Paris where they stand a chance of becoming a WSOP champion.
Speaking shortly after securing his package, David Cheesman said he was delighted to have won a seat and was looking forward to playing in another WSOPE event after having played the £1,075 no-limit hold'em event in London in 2009.
"The plan is to cash and use those winnings to enter the €10,000 Main Event and win that as the final table is played on my birthday!"
Meanwhile another of the winners, a delighted Marc Renshaw, was full of praise for Grassroots Poker.
"I think Grassroots is a great way for people to get practice at live poker without it being expensive or intimidating," said Renshaw. "I can decide any night of the week that I fancy a game and it will cost me less than a tenner for a game and a couple of beers. Then on finals day, there is a bit of a change of scenery when we are freerolling in a casino for some serious prizes. The prizes for the last final were cash and seats to a WSOPE satellite which has in turn has landed me a seat to Paris."
We also spoke to the Grassroots Poker founder Dave Hulmes shortly after his company's first tournament.
"We are really pleased about how this event has turned out. The aim of Grassroots Poker is to put your regular social player into some of the biggest games going and see how they fare against the pros. To get two of our league players through to Paris is absolutely fantastic and I am 100% confident they will put on a good show in the WSOPE."
Hulmes went on to describe future Grassroots Poker events.
"We are currently working on our next event and it is looking like it will be in late November or early December," he said. "I can't say what the prize is yet but what I will tell you is that it will make people sit up and take notice of Grassroots Poker just that little bit more. Grassroots Poker is in this business for the long haul and we are looking to break boundaries all the time. If any venues out there want to join our league, please feel free to get in touch. It's going to be an awesome 2014."
While the poker world may have a fascination with high stakes cash games and tournaments, amateur-focused leagues such as Grassroots Poker show that players can still win amazing prizes without having to risk vast sums of money.