Orpe's Top Ten: Jake Cody

Michelle Orpe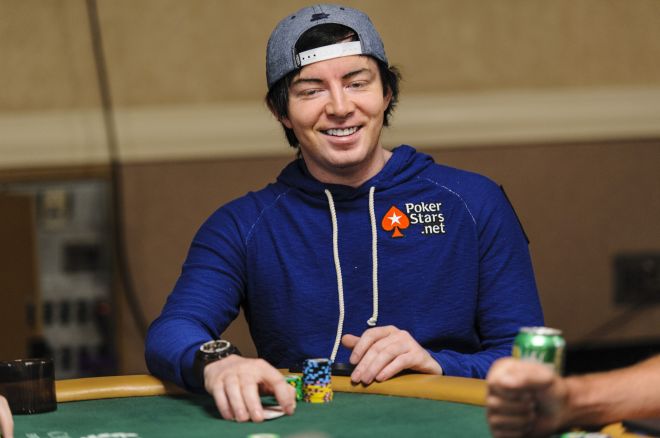 In this series our own Michelle Orpe interviews well-known poker pros, asking each ten questions in an effort to learn about how they first got involved with poker and eventually found success at the game.
I was lucky enough to be present at Jake Cody's arrival onto the poker scene. I was hosting EPT Deauville in France back in early 2010 when the 21-year-old started to make some serious waves at the table. It was there Cody earned a spot in the history books after taking down the EPT Main Event for an €857,000 first prize. But it was one hand in particular versus the Frenchman Hugh Lemaire that would ensure Cody would be remembered regardless of how the tournament played out.
With 18 players remaining, Cody five-bet shoved all-in with


only to see Lemaire flip over


. Cody rivered a straight and used his newfound chip lead to bet, raise, and bluff his way to glory.
With guts like that and a degree in psychology, this young newcomer was probably destined to be a star and he certainly didn't disappoint. From there Cody went on to be the youngest ever Triple Crown winner and he did it in record time, taking just 16 months to nab a WPT crown (WPT London, 2010) and a WSOP bracelet ($25K NLHE Heads-Up, 2011).
Before his breakthrough in France, Cody was a recreational player who played for fun and had landed a few minor results. He learned poker in a home game he used to play with mates and fell in love. He is a fantastic ambassador of the game because he is a testament to the hard work and grind it takes to become a professional.
Despite that legend-making cracking of kings with 10-4, Cody's game is most definitely not based on luck. Rather it is based on hours of grinding, reading, learning, and improving his game. Even with a Triple Crown to his name, he doesn't put on the brakes, but continuously studies and explores to make sure he stays ahead of the game. With over $3 million in winnings and a sponsorship with the online poker giant PokerStars, this is one young poker player who will be around for a very long time.
Cody's celebrity and success has not changed him a bit. He is as unassuming, polite, down-to-earth, and friendly as he was the first time I interviewed him at that fateful EPT in 2010. And of course he was happy as Larry to answer my Top Ten.
1. What made you decide to play poker and how did you get into it?
I used to play for a local pub pool team when I was 15 or 16. Every week they had a £5 home game after every match day. Me and one of my best friends, Matthew Perrins, both learned the game here, became obsessed with getting better, then all of a sudden started making money that was unheard of to us and I guess never stopped playing.
2. What is the best piece of advice you can give to a new player?
You really have to love the game to be able to make it at a high level. It can be so brutal at times and it takes a lot to keep picking yourself back up. Also, find the form of poker which suits you best, whether its online 6-max. Omaha, live tournaments, or sit-and-gos. You are most likely to succeed if you put most emphasis on the one form you enjoy the most and feel like you are best at.
3. What are the five top elements to consider when playing a hand?
Opponents
Position
Stack sizes
Table image
Actual hand
4. What do you think has made you such a successful player and what are the attributes a player needs to become as successful as you?
A number of factors. I would say a lot of hard work is up there as is a lot of determination. I think always learning and improving is the best advice I can give. Tournaments are so fickle... you just have to hopefully run good when it counts.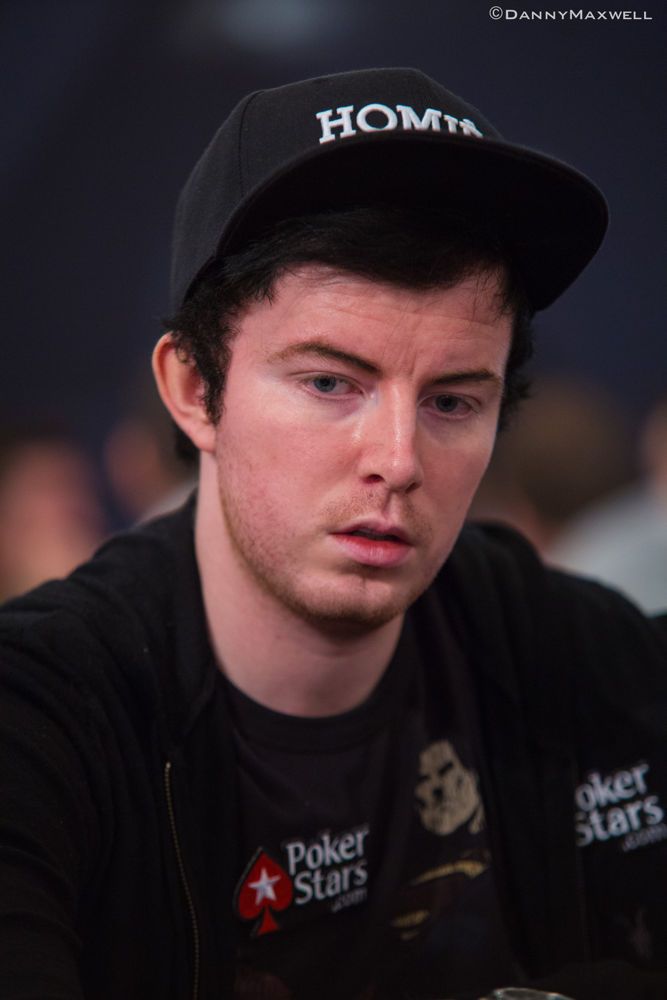 5. What are your favorite poker tells at the table?
This isn't something I'd like to discuss in case it helps people wise up haha.
6. Who is your poker idol and why?
Phil Ivey. He's just different. He has the aura and fear factor that no other player possesses.
7. What is the craziest thing to ever happen to you at the poker table?
I was in Ireland playing a tournament a few years back and a huge fight broke out a few tables down from where I was sat. Chairs were flying everywhere... it was crazy. Must have gotten pretty personal or maybe they shouldn't have been playing poker!
8. If you could play heads up against anyone in the world, who would it be?
A billionaire businessman who is there to have fun and gamble.
9. Who is the biggest celebrity you have played a hand against?
I played with Nelly at the PCA. He was limping every hand and I kept raising haha... I was pretty starstruck!
10. If you weren't a professional poker player, what would you be?
I'm so ultra-competitive I think I would have needed to find another occupation to channel that... so probably some sort of game.
Thanks to Jake Cody for taking the time. He is currently touring the world flying the flag for PokerStars and this week he is enjoying doing some commentary at EPT London. Follow his continuing success on Twitter @JakeCody.
For all the latest here at Learn.PokerNews, follow us on Twitter @LearnPokerNews! Find us as well on both Facebook and Google+!