Orpe's Top Ten: Joe Beevers

Michelle Orpe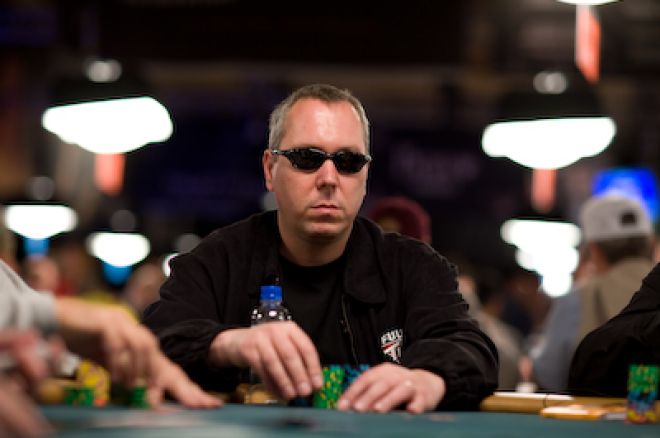 In this series our own Michelle Orpe interviews well-known poker pros, asking each ten questions in an effort to learn about how they first got involved with poker and eventually found success at the game.
Poker professional Joe Beevers is an old school mobster. Not in the "Italian mafia, shoot 'em up, your-money-or-your-kneecaps" sense of the word, but as part of the original foursome making up the famous Hendon Mob consisting of Beevers, Ram Vaswani, and poker brothers Ross and Barny Boatman.
Back in the 1990s Joe and Ram ran private poker games and their favorite flavor was Pot Limit Omaha, which is where they met the brothers. The foursome struck up a lasting friendship from which the group was formed.
They became a household name in British poker after appearing on the cult TV series Late Night Poker. Originally sponsored by Prima Poker and then by Full Tilt Poker, the Mob became regular features in large poker tournaments around the world.
Their forum became very popular and the comprehensive Hendon Mob tournament poker database has evolved into a solid source of information for poker players globally. Recently the Hendon Mob website was acquired by the Global Poker Index, but the mob remain as successful and active as ever.
Before being consumed by the Hendon Mob, Joe had quite an interesting start in the gambling world. With thanks to his Dad who taught him how to count cards in blackjack at the ripe old age of ten, Joe became part of a card counting team by the time he was 18, traveling around casinos counting cards and getting banned.
By the time his team quit they were banned from 21 different London casinos. Bearing in mind there were only 23 casinos in London at this time, you can see why they had to stop! To me this all sounds like a perfect start to a film. (When the Beevers Trilogy comes out, Joe, make sure you give me a cameo!)
With a degree in finance and accounting and over $2.5 million in career tourney winnings, Joe is massively overqualified to help us with our game. So I cornered him for my Top Ten:
1. What made you decide to play poker and how did you get into it?
I started playing when I was at University. When I graduated I was making more money playing poker than I could earn in a regular job so I never went back to work.
2. What is the best piece of advice you can give to a new player?
Bluffing is overrated. The best hand usually wins the pot, so play better hands than your opponents. This usually means being more selective in the hands that you play.
3. What are the five top elements to consider when playing a hand?
What do I have?
What do I think my opponent has?
What does my opponent think I have?
What does my opponent think that I think he has?
Do I have the nuts?
4. What do you think has made you such a successful player and what are the attributes a player needs to become as successful as you?
I think I was very lucky doing something I really enjoyed long before it became popular on TV and online. I'm not sure I would be so successful if I started out now. My experience is invaluable. Don't think poker is easy money — there are a lot of great players out there these days and competition is tough.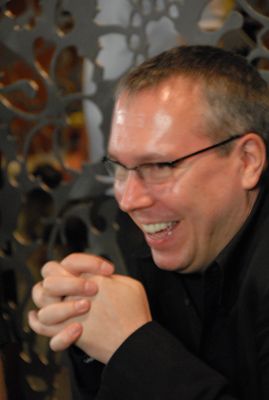 5. What are your favorite poker tells at the table?
If a player makes a big raise or move all in and you want to find out if he actually has a big hand do this: Pause a moment, then look at him and while making eye contact smile at him. If he has a genuine hand and is very strong he will break a smile back at you. If he doesn't have a strong hand he won't do this.
6. Who is your poker idol and why?
I respect many players but I don't have idols. Or if you really mean "idle" I'll go for Ram... he's pretty idle. [Okay, it's possible I may have spelled "idol" wrong in the question. ☺]
7. What is the craziest thing to ever happen to you at the poker table?
Getting lucky and winning the Poker Million, I guess [in 2007]. Or maybe in the WPT invitational at the Commerce when Jennifer Harman got the whole table drunk doing shots. They didn't bring the shots to the table — they brought whole bottles!
Or maybe when I fell asleep at the Pai Gow table (does that count?).
8. If you could play heads up against anyone in the world, who would it be?
My late father.
9. Who is the biggest celebrity you have played a hand against?
Barny Boatman.
10. If you weren't a professional poker player, what would you be?
I'd like to say a striker for West Ham Utd.... but I guess the real answer is "lost."
Thanks to Joe Beevers for taking the time. Check out the Hendon Mob website for tourney results information on players from all over the world.
For all the latest updates, follow LearnPoker on Twitter @LearnPokerNews!