Orpe's Top Ten: Noah Schwartz

Michelle Orpe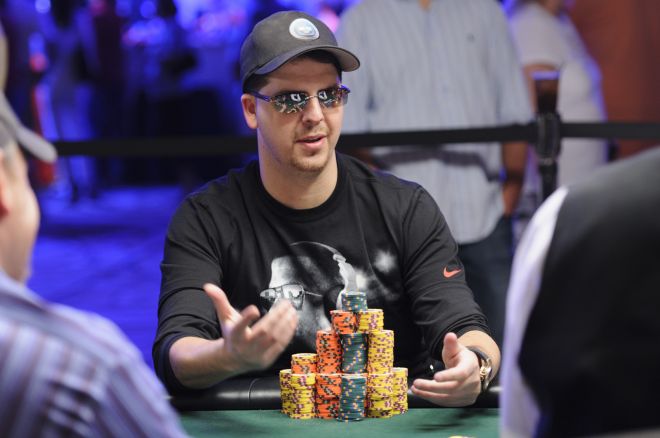 Noah Schwartz recently made headlines at 2013 WSOP Europe for winning Event #6: €3,250 Mixed Max Pot-Limit Omaha. This marks a huge milestone for Schwartz who has been chasing the prestigious bracelet for years, narrowly missing out many times including finishing runner-up in Event #22: $1,500 Pot-Limit Omaha in Las Vegas this summer as well as making it to the semifinals of Event #3: €5,300 Mixed Max No-Limit Hold'em just a few days before. Little did he know then his disappointment would be so short-lived!
Schwartz has been playing professionally for many years and is one of the most consistent players on the circuit. Most professionals have to deal with the dreaded dry spot in between cashes, but Schwartz manages to keep them coming in steadily. With over 50 cashes in seven years and nearly $4 million in prize money — including a 52nd-place finish in this summer's WSOP Main Event — the Floridian has certainly earned his "professional" title.
But it hasn't been smooth sailing all along. Schwartz found the game after sadly losing his father to cancer, using poker as means to help deal with his grief. Soon he immersed himself in the game and very quickly managed to build a pretty impressive bankroll. Unfortunately, with no idea of bankroll management he also managed to lose the lot just as quickly. But he had found the poker bug and had already started to dream of a career as a player, and soon enough he was building his roll back up anew.
Schwartz is no stranger to competition and hard work. He started playing baseball at the very early age of five and by the time he got to high school a career as a professional player looked very promising. Unfortunately this wasn't to be due to injury, so he concentrated on his schooling and graduated from Florida International University with a degree in finance. Drawing upon that background, Schwartz has ambitions eventually to set up a non-profit cause in the name of his father.
In the meantime, Schwartz continues to be a regular presence at final tables all around the globe. He was nice enough to take some time away from the felt, though, to share some insights with us in my latest top ten...
1. What made you decide to play poker and how did you get into it?
There were several contributing factors that led me down the path to get involved in poker. I began playing in 2000. At the time I was a senior in high school and my father was diagnosed with terminal lung cancer. This was absolutely devastating, so in essence poker become an escape route. It was a mechanism to help me cope with the loss of my entire world. It was a way to escape from reality for hours at a time. I didn't have a lot of people I could turn to, so sitting around a poker table with friends at the time seemed to be a good remedy.
2. What is the best piece of advice you can give to a new player?
The best piece of advice I would say a new player would find valuable is don't sit at the table with me unless it's the dinner table. :) (Totally being facetious.)
In all seriousness, if I had to give one piece of advice to a new player it would to be to utilize the resources that are provided to you. What I mean by this is with technology being where it is, you have a plethora of information that is easily accessible from some of the best poker minds out there in the form of training sites, videos, and forums. There is an endless wealth of information at everyone's disposal, so you must make the most of it.
3. What are the five top elements to consider when playing a hand?
This is a good question, which I have never really given too much thought to until now. I think it is quite a vague question because it really depends whether you are playing a cash game or a tournament; but here it goes:
The hand you are playing.
Understanding the way your opponent thinks.
The dynamics of the table, e.g., your history with a certain player and what your image is.
Bet sizing; being able to get maximum value from your opponent and losing the minimum.
Identifying when you are beat in a hand.
4. What do you think has made you such a successful player and what are the attributes a player needs to become as successful as you?
I can't really attribute my success to one thing or another. I just remember as a little teeny bopper whenever I played something, whether it be a video game or sports, the only thing I hated was losing. I hated it so much I would sit and cry and always think back at what I could have done differently to change the outcome.
So when I correlate it to poker I take the same sort of approach — minus the crying of course. When I get knocked out of a tournament, I think of every single aspect of the tournament and look back to see if I could have made a slight or significant change, then try to improve on it. Naturally poker is a game of skill but furthermore it is a game of chance. [We] know that sometimes things are just out of our control and are to be determined by what poker players like to refer to as the "poker gods."
As for the second part of the question, in order to become successful in poker you really need to be willing to work at it. Like many things in life you just need to put the time in. Don't be deterred when a few things don't go right for you. It is just a hurdle that, if you jump high enough, can be leaped over. I think the key, as I aforementioned, is to use what you have at your disposal. Speak to other respected players and contact them to ask their advice. Learn from those who can pass on their knowledge.
There is this quote that I absolutely love: "the expert in anything was once a beginner." It just boils down to how badly you want it.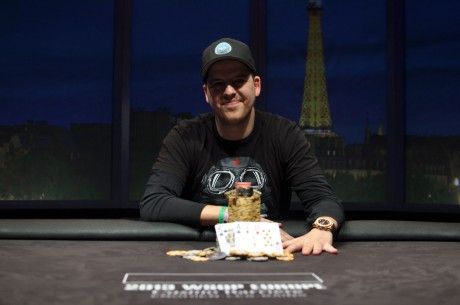 5. What are your favorite poker tells at the table?
I must admit I can't sit here and tell you I have specific tell that someone may do that I would like to call my favorite. I have thought long and hard and not a whole lot comes to mind. Just always be observant and watch your opponents carefully for subtle patterns.
6. Who is your poker idol and why?
To be completely honest there isn't one poker player I would say is my idol or that I idolize him. I think there are a lot of amazing personalities in poker and poker ambassadors who have done amazing things for the game that I have a lot of respect for. The one who comes to mind is Doyle Brunson who retired after the WSOP Main Event this year.
I choose Doyle because he has played this game for the better part of six decades, he saw the rise of poker, he saw the decline, and he has had the perseverance and wherewithal to get through it. He is a living legend in the eyes of many poker players.
7. What is the craziest thing to ever happen to you at the poker table?
This story has to be in the top five of all time. I will never forget this as long as I am breathing. It happened at the 2011 WSOP. I sat down at my table in a no-limit $1,500 buy-in event and on the other side of the table there was an individual covered in tattoos. When I sat down he screamed at me "Hey I know you" and me being me I respond saying "Well guess what, I know you also."
The guy goes on by telling me he was incarcerated at San Quentin for vehicular manslaughter and that while in prison he and his quote-unquote "homies" were watching the WPT on TV and my Festa al Lago final table was airing. Everyone bet dinner on who was going to win and he bet on me. I expressed to him I was sorry for letting him down. Before he busted out I gave him $100 and said "Hey, I owe you a dinner here you go."
8. If you could play heads up against anyone in the world, who would it be?
If I could choose any individual alive, I would have to choose Warren Buffett. He just epitomizes pure brilliance. Enough said!
9. Who is the biggest celebrity you have played a hand against?
I would prefer not to start dropping names in the event they don't want a wide audience to know that they play. But since this person admits it publicly, I would have to say Tobey Maguire. He is a real stand-up guy also.
10. If you weren't a professional poker player, what would you be?
If poker wasn't a full-time career for me I would be doing something of entrepreneurial proportions. I have always had the need to make my own hours and not adhere to what others have to say or tell me how to do certain things.... I would have loved to use my degree in finance and go into the financial sector, and it may be something I decide to delve into in the next couple of years. But I guess only time will tell.
Much thanks to Noah Schwartz for taking the time. Follow him on Twitter at @noahjschwartz and check in soon over at noahschwartz.com to follow his progress.
For all the latest here at Learn.PokerNews, follow us on Twitter @LearnPokerNews! Find us as well on both Facebook and Google+!