Orpe's Top Ten: Vanessa Selbst

Michelle Orpe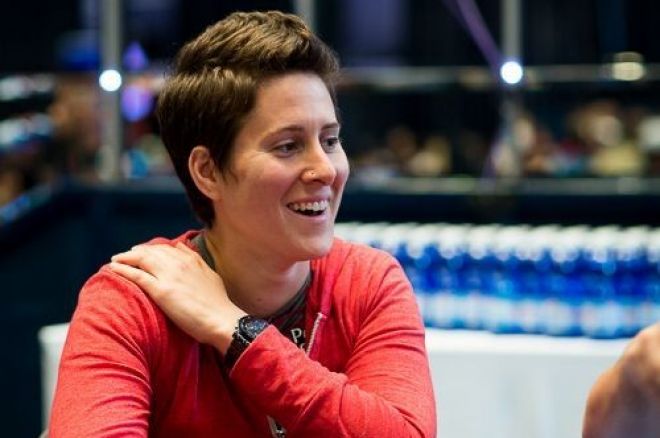 In January 2013 Vanessa Selbst won the PCA $25,000 High Roller event for $1.4 million, making the Team PokerStars Pro the highest earning female player of all time. Finding the game in college and honing her skills at Foxwoods Poker Room, Vanessa entered her first WSOP in 2006 and has been a force to be reckoned with ever since. She is probably best known for her back-to-back NAPT Main Event victories in 2010 and 2011. There are not many players who can say they defended a title and succeeded.
It's not just poker at which Vanessa excels — she is also a very successful academic. She has studied political science and has graduated with a law degree from Yale, which she plans to use to fight for racial justice and economic equality, as well as against police misconduct and government abuse of authority. She is also an executive producer and a private poker coach at Deuces Cracked.
All of which is to say, Selbst is one very busy lady, so I was super pleased she took the time to answer my top ten. And with two WSOP Bracelets, 15 WSOP Cashes, over $8 million in tournament prize money to her credit and an array of first places and final tables across the globe, Selbst is most definitely qualified to do so.
1. What made you decide to play poker and how did you get into it?
I always played games growing up and in college I discovered online poker, the TwoPlusTwo forums, and a group of players at school who were more serious about the game. The combination of those things led me to take my game to the next level.
2. What is the best piece of advice you can give to a new player?
Practice good bankroll management but take aggressive shots to move up in stakes, and always pay attention to position. Play tight out of position and much looser in position. Try to be the aggressor in the hand when possible, but if someone else is bluffing a lot, then letting them be the aggressor can be very profitable.
3. What are the five top elements to consider when playing a hand?
Position
Stack sizes
Bet sizing
Table image of yourself and the other people in the hand
What stage of the tournament it is (e.g., if pay jumps are something to consider or perhaps you're on the bubble with a big stack or something)
4. What do you think has made you such a successful player and what are the attributes a player needs to become as successful as you?
I think I've just put a lot of time into studying the game and I never stop trying to improve and adjust my game. There are so many great players out there that you have to be constantly changing things up. The ones who are stale are the easiest to beat.
5. What are your favorite poker tells at the table?
Any type of tell reliable enough to let me know what someone has is good enough for me!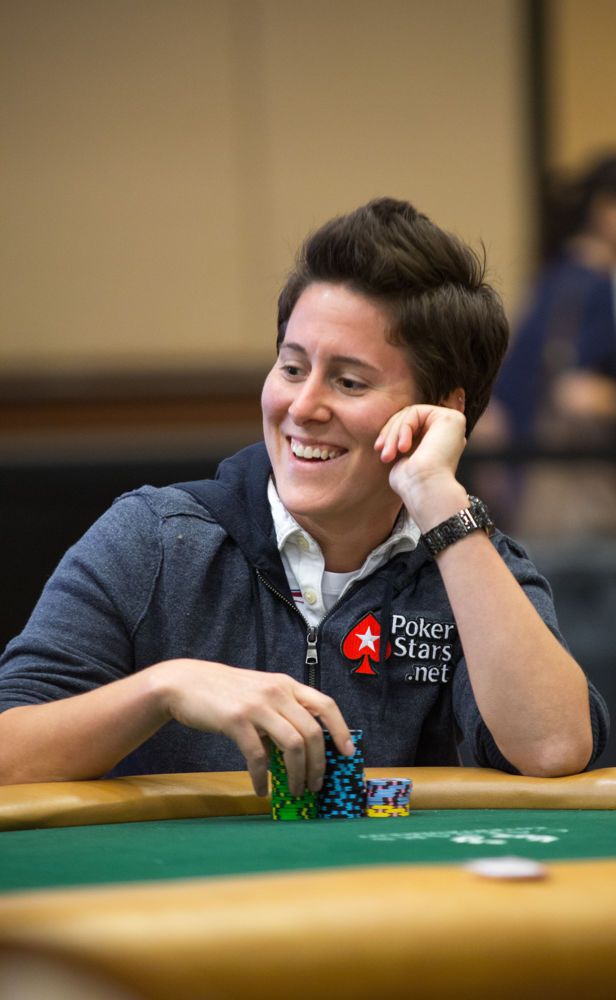 6. Who is your poker idol and why?
I don't really have a poker idol, sorry to say. I have a ton of respect for a lot of players who have had consistent results over a number of years — especially the ones who do it in multiple disciplines of poker.
7. What is the craziest thing to ever happen to you at the poker table?
Ali Eslami serenading me with tunes from Aladdin all throughout Day 1 of the Borgata Poker Open a few years ago.
8. If you could play heads up against anyone in the world, who would it be?
I dunno, maybe Louis CK for the lolz?
9. Who is the biggest celebrity you have played a hand against?
Michael Phelps — we played together during a WSOP tournament this past summer. He's actually a good player and a really fun, nice, and approachable guy. I hope he ends up playing a lot more now that his Olympic career is over.
10. If you weren't a professional poker player, what would you be?
A lawyer — either public criminal defense or a civil rights litigator.
Thanks to Vanessa Selbst for taking the time in between winning tournaments, including taking down the UKIPT London £2000 High Roller just a little over a week ago. Follow her on Twitter @VanessaSelbst to keep up with all of her achievements and visit her website as well for latest news.
For all the latest here at Learn.PokerNews, follow us on Twitter @LearnPokerNews! Find us as well on both Facebook and Google+!