Partypoker Weekly: Play a Satellite and Win Your Way to the WPT National UK

PokerNews Staff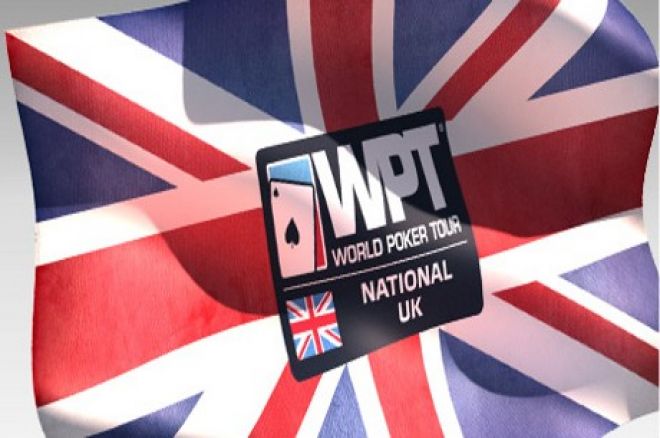 Lots more happening this week at partypoker, as spelled out for you here in this installment of the partypoker Weekly.
Qualify for the WPT National UK Event
From now through October 13, players can win a seat into the WPT National UK event, a new, unique event presented by partypoker. The tournament will be held at Aspers Westfield Stratford, with three separate Day 1 flights each costing £200 to enter ($310). A special option available to players will allow them to play as many Day 1s as they wish while taking their stacks through to Day 2 should they make it through.
In other words, if a player were to play all three of the Day 1s and survive each day, that player would be able to combine all three stacks with which to begin Day 2. Its the "accumulator format" that was used to great success in the first event of The World Series of Poker Asia-Pacific earlier this year.
As mentioned, from now through October 13 partypoker is offering satellites in which players can win either a seat into the WPT National UK event (worth $310) or a special package that includes two Day 1 entries plus $380 spending money (worth $1,000 total).
Check the partypoker lobby for information about all of the many satellites on offer for the WPT National UK.
Four Players Chop the $200,000 Guaranteed Sunday
Every Sunday more than 1,000 players routinely take part in partypoker's flagship tourney, the $200K Guaranteed Sunday. This past Sunday saw 1,127 take part in the event, thus creating a total prize pool of $225,400. After 11 hours there were four players left to make a final table deal to chop up the remaining prize money, with MattSplatt then outlasting ShaneO19O heads-up to win the tournament and take away a nifty $26,670.30 for the effort.
A full recap of Sunday's final table action can be found over on the partypoker blog.
Kara Talks About Rookie Mistakes
LearnPoker readers might be interested to read Kara Scott's latest blog post over on partypoker in which she discusses five mistakes that rookie players make. Check out Kara's post and see if you are perhaps have committed any of the same errors at the tables.
Boost Your Bankroll With a Weekly $5,000 Cash Booster Freeroll
At 12:30 p.m. ET every Sunday, partypoker hosts a Sunday Cash Booster tournament with a prize pool of $5,000. You could be competing for your share of this $5,000 for free! Are you interested in finding out how? Check below for a list of ways you can get yourself into the $5,000 Sunday Cash Booster.
As a new real money player you receive a free entry to a Cash Booster. An additional entry can be yours if you finish in the top 50 players in the free daily qualifiers. This additional entry has to be won within 30-days of your first real money deposit.
Use the offer code "BOOSTER" when you deposit and a seat to the next Cash Booster is yours. You must register manually.
Earn just 1 point and join a Cash Booster qualifier, which run three times daily. Finish in the top 25 and you'll win a seat.
Earn 5 points during the week and a seat is given to you as a reward.
For all the latest here at LearnPoker, follow us on Twitter @LearnPokerNews!