Runner Runner Premiere Sparks Rounders Sequel Speculation

Martin Harris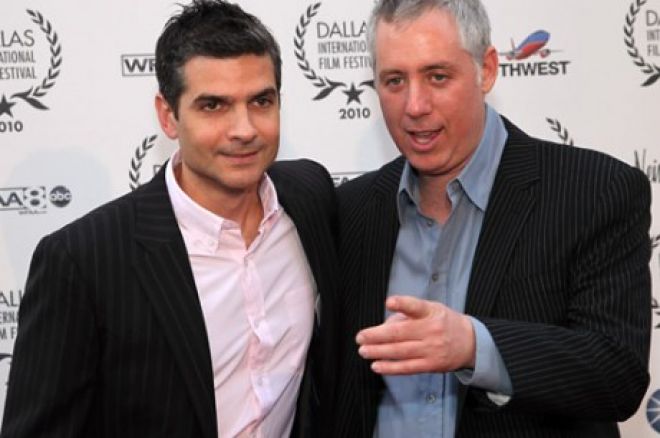 The new action thriller Runner Runner has been in theaters for a week now, enough time for poker fans to discover the film only briefly touches upon their favorite game. Even so, the release of the film starring Ben Affleck and Justin Timberlake has occasioned renewed speculation about another possible poker film — namely, a sequel to Rounders.
David Levien and Brian Koppelman (pictured) were the screenwriters for Runner Runner. They explained to PokerNews' Chad Holloway at film's premiere how their new movie "is only tangentially related to poker."
"Obviously, the title comes from the vernacular of poker," they noted, alluding to the poker term. "But there is only one scene in the movie where online play is shown, and it's not very detailed or hand by hand."
Levien and Koppelman have teamed up in the past for other screenwriting ventures, including the gambling-themed Ocean's Thirteen and the 2005 ESPN series Tilt which was set amid a fictional version of the World Series of Poker.
But for many, Levien and Koppelman's most memorable work came with the script to the 1998 film Rounders starring Matt Damon and Edward Norton, a film that usually finds a place near the top of most poker fans' lists of favorite poker movies.
Holloway asked the pair about the status of a possible sequel to Rounders, and the screenwriters confirmed the possibility that even 15 years later there remains a lot of interest to produce one.
"We do... have the story for Rounders II worked out," they explained, adding that "all the actors and the director of the first film are ready to come do it. It's a matter of the companies who control the rights getting behind it and allowing it to happen."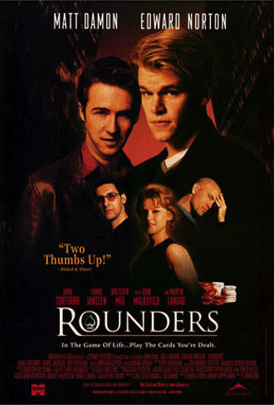 Just before Runner Runner premiered worldwide last week, Levien and Koppelman also spoke with The Huffington Post both about their current film and about Rounders and its lasting impact. There again Levien and Koppelman mentioned the possibility of a sequel and the actors' interest, as well as how Harvey Weinsten, a producer of the original, has expressed interest as well.
"Harvey Weinstein has said to all of us over and over again, 'I'll figure out how to do it someday, guys.' So, Harvey, we're waiting for you," said Koppelman.
Indeed, Weinstein has expressed such interest in other contexts in recent years. A press release from Miramax and The Weinstein Company issued in December 2010 listed a second Rounders film among several "sequels to some of Miramax's best-known properties" that were to be produced as part of a new agreement between the entities.
The original Rounders fared relatively poorly in terms of ticket sales, with its $22 million take coming in well short of expectations, with many at the time comparing its having fallen short of Damon's previous title Good Will Hunting which earned $138 million.
However, Rounders found an audience on DVD and cable, and with the poker "boom" of a few years later became heralded as a catalyst for bringing many new players to poker, with many — including 2003 WSOP Main Event champion Chris Moneymaker — citing the film as a direct influence for sparking their interest in the game.
For all the latest here at Learn.PokerNews, follow us on Twitter @LearnPokerNews!