Orpe's Top Ten: Daniel Negreanu

Michelle Orpe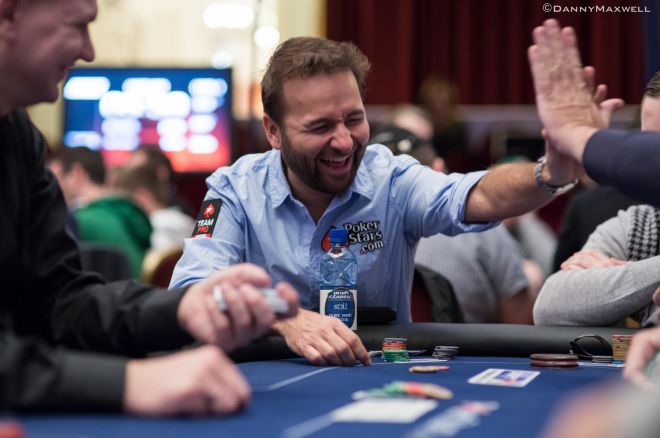 With six World Series of Poker bracelets, two World Poker Tour titles, a WPT Player of the Year, and the only player ever to win the WSOP Player of the Year twice, this is one player that needs no introduction. He's one of most famous poker players on the planet, and most definitely one of the nicest and most enjoyable to watch — Daniel Negreanu.
Negreanu is without a doubt my favorite player of all time. In my first ever interview with Negreanu he came away from a table at which he was playing to talk with me briefly. He told me how he had been watching the players at his table for the last eight hours and had purposely lost chips to them to learn how they play. He then went on to pull a complete Mike McDermott on me and told me what two of the players had in the hand that was playing out at the table while he had stepped away.
We stood there and watched and I couldn't believe my eyes when we got to see a showdown and he was spot on. He had made a huge impression on me and I've been an avid follower of his ever since.
Fondly known as "Kid Poker" at the tables, Negreanu is a Romanian-Canadian hailing from Toronto. He started out as a rounder, hitting the local casinos and eventually finding his preferred poker flavor was live tournament play at which he excelled. His exceptional ability to read people and situations has been the key component to his success.
Meanwhile his cheekiness and humor at the tables secured him a place as a poker celebrity, and of course his results speak for themselves. His more than $19.5 million in career tournament winnings puts him third on the all-time money list, just a little behind Sam Trickett in second and Antonio Esfandiari whose "Big One for One Drop" win put him in first.
Negreanu is actively involved in many charitable organizations and is the founder of the annual "Big Swing" charity golf event. He is always up for a laugh, loves a good spoof, and has made appearances on the big screen, including a cameo in 2009's X-Men Origins: Wolverine and has even appeared in a Katy Perry music video!
Speaking of videos, check out this one of me and Daniel on the red carpet doing the Chicken Dance:
The Team Pokerstars Pro is one Canadian I was desperate to get on my Top Ten, and of course, he was happy to oblige.
1. What made you decide to play poker and how did you get into it?
I was a snooker player in Toronto as a teenager and met some of the gambling types in that environment. I was always a competitive person and I quickly found both an interest and a knack for it.
2. What is the best piece of advice you can give to a new player?
Study. There are websites like mine (PokerVT), books, and forums where you can educate yourself and expedite the learning process. Of course, there is no substitute for experience, so you have to actually get the work in, too.
3. What are the five top elements to consider when playing a hand?
The hand's strength
Your stack size
Your position
Your table image
The type of opponents you are facing
4. What do you think has made you such a successful player and what are the attributes a player needs to become as successful as you?
For me it's a combination of two things — an affinity for numbers and an interest in people and psychology. That, with some self-discipline, is the recipe for success at the tables IMO.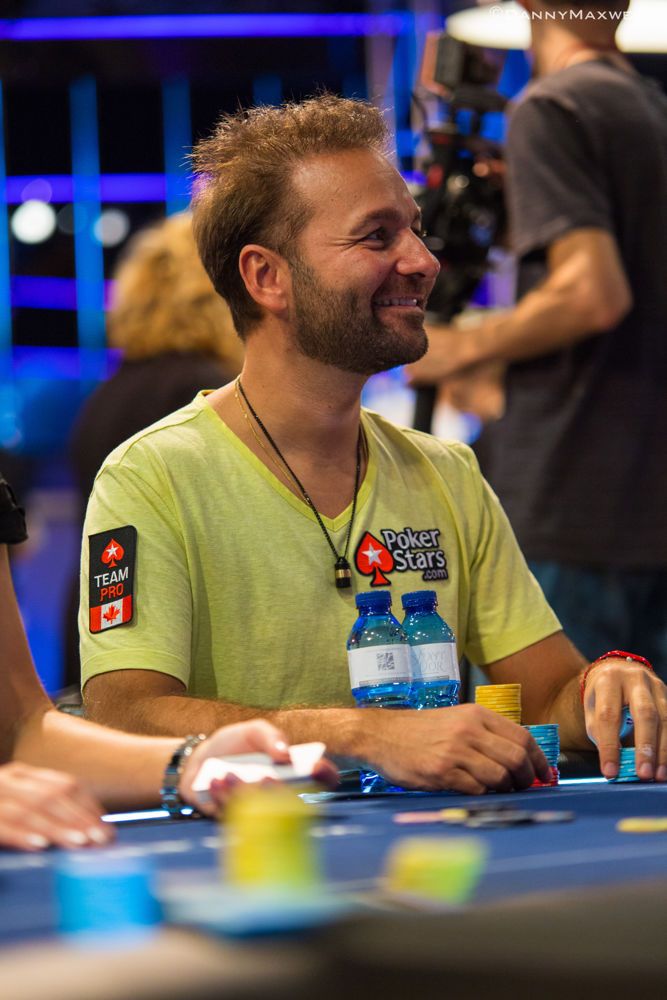 5. What are your favorite poker tells at the table?
Ha! As if I'd just give everybody my trade secrets! Mum is the word on this one.
6. Who is your poker idol and why?
I don't have a poker idol honestly, but I admire Phil Ivey as a player.
7. What is the craziest thing to ever happen to you at the poker table?
Oh I dunno, I'm really the worst when it comes to answering questions like that!
8. If you could play heads up against anyone in the world, who would it be?
Bob Marley.
9. Who is the biggest celebrity you have played a hand against?
What is the definition of biggest? I've played Leonardo DiCaprio's chips for him and have played with him a few times. I guess he qualifies as big.
10. If you weren't a professional poker player, what would you do?
I'd likely be an actor or script writer.
If you write any scripts Dan, I'm available and make a great dead person. Keep track of Daniel on Twitter @RealKidPoker and for more about him check out his website.
For all the latest here at Learn.PokerNews, follow us on Twitter @LearnPokerNews! Find us as well on both Facebook and Google+!