Rounders 2 Production "To Be Instananeous" Says Weinstein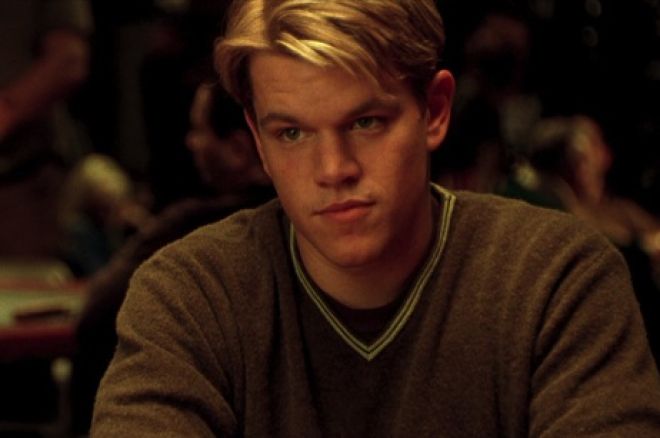 Film industry news today includes a report that the likelihood of a sequel to the 1998 poker film Rounders starring Matt Damon has increased considerably thanks to a new agreement between The Weinstein Company and Colony Capital regarding various creative properties belonging to the Miramax library.
As reported by Deadline, the deal involves repurposing several titles in various ways, including making sequels and television series based on various Miramax properties including Rounders, the Oscar-winning Shakespeare in Love, and another Damon film, Good Will Hunting, as well as the development of original material including a comedy scripted by Stephen Colbert.
For poker enthusiasts, though, the prospect of the continuation of Mike McDermott's story highlights the announcement. The original Rounders ends with McDermott at last appearing to commit to a career as a poker player, with a trip to Las Vegas and the World Series of Poker his next step.
Deadline spoke with Harvey Weinstein about the new agreement as well as about some of the future projects. "I've discussed making Rounders 2 with Matt Damon," said Weinstein, "and I would say that's going to be instantaneous."
Weinstein additionally dropped a few details of how the story of Rounders might be continued in a second part.
"The guys [writers David Levien and Brian Koppelman] have a great idea, a way to make it more international where you start the card game in Paris, that's all I want to say. There might be a certain beautiful Parisian actress involved in it, and then we're off to the racetrack and Vegas with Matty and Edward Norton, and a new supervillain to replace John Malkovich."
According to Deadline, "Weinstein is eyeing Robert De Niro for that role" of the sequel's antagonist, replacing Malkovich's memorable Teddy KGB.
Rumors of a Rounders sequel have swirled for several years, having been heightened three years ago this month by a press release from Miramax and the Weinsteins listing the film among several Miramax titles for which sequels were being planned. The release in October of Runner Runner, another poker-themed film also scripted by Rounders writers Levien and Koppelman, further fueled Rounders sequel talk.
The Wall Street Journal provides further details of the alliance which represents a kind of homecoming for Harvey Weinstein and his brother, Bob, to work once again with Miramax, the production company started by the brothers more than three decades ago from which they parted in 2005.
According to the WSJ, the Weinsteins will produce "between two and three new movies" per year as well as TV series and stage productions. It remains to be seen how quickly Rounders 2 finds a place in the queue of upcoming productions, but from Harvey Weinstein's "instantaneous" comment is sounds as though it may come sooner than later.
For all the latest here at Learn.PokerNews, follow us on Twitter @LearnPokerNews! Find us as well on both Facebook and Google+!