Headphones at the Tables: Help or Hindrance?

Martin Harris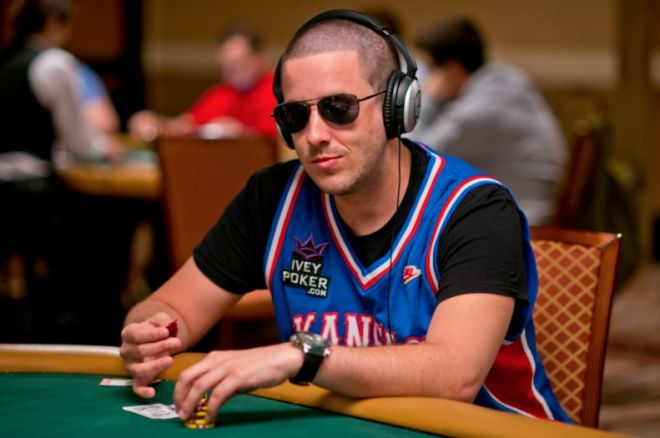 Ever since the Walkman was introduced several decades ago, the debate over players using headphones at the poker table has been a part of the larger discussion about what should and shouldn't be allowed. Today with portable electronics having advanced considerably, practically every player at a given poker table has either a phone, a tablet, a music player, or all three to divert his or her attention.
The debate over headphone use arose again today following an announcement by the World Poker Tour of a new partnership with Monster, Inc., makers of popular high-performance headphones. You can read about the deal here in which Monster founder Noel Lee notes how "poker players enjoy listening to their favorite tunes at the table since it keeps them focused," thereby making the partnership a logical one for both entities.
Soon after news of the partnership broke, long time poker author and "Mad Genius of Poker" Mike Caro chimed in with a piece on his site titled "World Poker Tour makes Monster mistake." In the short article, Caro laments the deal while reiterating his position that the use of headphones "detracts from the game of poker and interferes with tells and psychological competition that defines true poker."
In other words, Caro believes that rather than helping keep players focused, headphones "harm focus and make it difficult for opponents to focus, too."
We're big on the importance of remaining focused at the tables here at Learn.PokerNews, and have shared a few articles stressing the need to avoid distractions and concentrate on the cards and other players. Here are few recent articles all of which speak of the importance of staying focused while playing:
That said, we like our tunes as much as anyone, too, and can also appreciate the occasional benefits of being able to listen to music while playing. Indeed, in his list of holiday gift ideas for poker players, Cahlik included a pair of noise-cancelling headphones as something that can "truly come in handy when you want to drown out the annoying player seated next to you in a tournament."
Mike Sexton of the WPT offered a response today via Twitter to Caro's article supporting both the partnership and the idea that headphones should be considered an accepted part of the game:
"@MikeCaro: Did the World Poker Tour just make a Monster mistake? I say yes. http://t.co/aArrKezIJ2" Many would disagree w/Mike on this one.

— Mike Sexton (@MikeSexton_WPT)
Many players feel wearing headsets relaxes them, prevents boredom, helps them focus as it tunes out unwanted chatter, etc. Currently, cont'd

— Mike Sexton (@MikeSexton_WPT)
Every tourn & poker room in the world allows headsets during play. To criticize the WPT for making a sponsorship deal is unfair & unjust.

— Mike Sexton (@MikeSexton_WPT)
And, as always, there will be no headphones allowed at WPT final tables when whole cam cameras are used. This deal w/Monster is a good thing

— Mike Sexton (@MikeSexton_WPT)
WSOP Media Director Nolan Dalla also weighed in to take the side that headphones aren't as harmful to poker as Caro suggests:
@MikeSexton_WPT @MikeCaro MC's heart in right place but can't turn back technology and long tourneys, making headphones a necessity for some

— Nolan Dalla (@nolandalla)
It seems clear that headphones as well as other electronics have become an accepted part of live poker and are likely here to stay. That said, do you believe their use adds to or detracts from the game?
For all the latest here at Learn.PokerNews, follow us on Twitter @LearnPokerNews! Find us as well on both Facebook and Google+!