Orpe's Top Ten: Noah Boeken

Michelle Orpe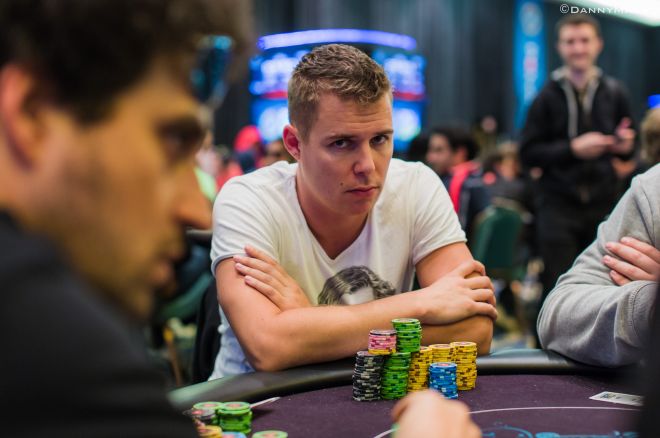 Noah Boeken is a Dutch professional player who has enjoyed a fruitful career in online and live poker for many years. A lot of players find it difficult to switch between the two, but Boeken seems to have a natural talent for both.
Like many poker players, Boeken first got interested in card games by playing the popular trading card game Magic: The Gathering. He partook in global tournaments and won the 2000 European Championship for $11,500. But as many "MTG" players have before him, Noah soon realized his skills with numbers and cards could earn him a lot more in poker and so made the transition.
Boeken started doing pretty well at the online tables and soon ducked out of his pursuit of an economics degree to concentrate on a professional career in poker. Lucky for him, fate would have it that his path was to be crossed with the famous Dutch professional, Marcel Luske, one of the most respected players of all time. (Click here to see my "Orpe's Top Ten" with Luske from a few months back.)
Luske took an immediate liking to Boeken and recognizing his potential took him under his wing. Soon enough the young player had become the official prodigy of the "Flying Dutchman." The pair remain firm friends and partners in crime, with Boeken turning into the successful professional Luske expected him to become as the two continue together to visit and play at casinos and tournaments around the globe. Not only do they often play together, but they have appeared together in TV series including Veronica Poker and Poker Kings NL.
Boeken's first recorded live cash came in 2003 when he finished fourth in the Master Classics of Poker in Amsterdam for a $7,939 payday. A year later he won the EPT Copenhagen Main Event and a nice payday worth $191,355, the victory putting him on the map in a big way.
Since then Boeken has a constant stream of wins, including most recently returning to the Master Classics of Poker in November and this time walking away with the €306,821 first prize. Now only a World Series of Poker bracelet eludes him.
With over 70 live cashes, $1.7 million in prize money, and being eighth on the Netherlands all-time money list, Boeken is fabulous candidate for my Top Ten.
1. What made you decide to play poker and how did you get into it?
It was in 2001 when I saw how my friends were making easy money playing online poker. I wanted that, too, and they got me into it.
2. What is the best piece of advice you can give to a new player?
Try to learn from better players you have around you. If you play a lot with better players and watch them, you will get better, too.
3. What are the five top elements to consider when playing a hand?
Hand Value
Table Image
Position
Opponents
Stack
4. What do you think has made you such a successful player and what are the attributes a player needs to become as successful as you?
I have been very lucky to be around great players all my life that I could learn from. Also it's important to have a good attitude toward the way you approach the game. Never think you are too good or you are done learning, because you are never done learning — poker is an ever-changing game.
5. What are your favorite poker tells at the table?
When amateur players get too excited about their hand and out of nowhere start talking. It makes it easy for you to fold.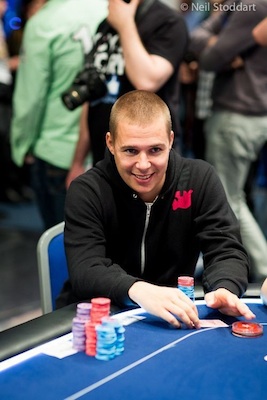 6. Who is your poker idol and why?
Phil Ivey... because he is just Phil Ivey, the best player in the game!
7. What is the craziest thing to ever happen to you at the poker table?
My pocket aces got cracked.
8. If you could play heads up against anyone in the world, who would it be?
Someone rich and bad!
9. Who is the biggest celebrity you have played a hand against?
Boris Becker.
10. If you weren't a professional poker player, what would you do?
An entrepeneur.
Much thanks to Noah Boeken for taking the time. Keep track of Noah's career via Twitter @NoahBoeken.
For all the latest here at Learn.PokerNews, follow us on Twitter @LearnPokerNews! Find us as well on both Facebook and Google+!