Orpe's Top Ten: Pieter de Korver

Michelle Orpe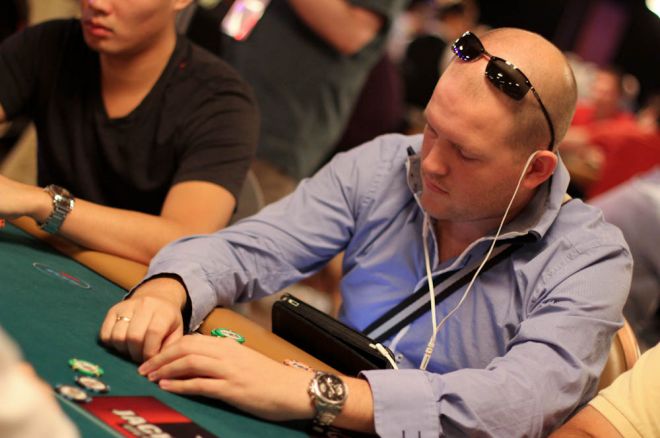 Pieter de Korver is a professional player hailing from Leeuwarden, Holland. He was a recreational player up until 2007 when he decided to concentrate more seriously on his game. Like many successful players before him, he took the huge life gamble to quit his job and become a full-time pro.
It took de Korver only one year to start recording results, including winning the PokerStars-sponsored Poker Kampioen Van Nederland. Then in 2009 at the ripe old age of 26, de Korver carved himself a place in poker history by winning the EPT Monte Carlo Grand Final for a massive €2,300,000 first prize (worth a little over $3 million). It was a huge win, after which de Korver for a time served as a Team PokerStars Pro.
Since then de Korver has dozens more cashes to his name, racking close to $4 million in tournament earnings to claim the second-place spot on Netherlands' all-time money list behind Marcel Luske. (You can read my Top Ten with Luske here.)
Recent highlights for de Korver include winning the EPT Berlin Cup in 2013 for a €145,400 first prize. He continues to play around the world while also contributing regularly to Poker School Online. That combination of poker success and experience teaching poker makes de Korver a great subject for my Top Ten.
1. What made you decide to play poker and how did you get into it?
I played card games as a kid including poker (draw poker). In 2007, I started to play for money at a card club where I lived in Leeuwarden, Holland.
2. What is the best piece of advice you can give to a new player?
Study the game before you begin to play for money. Also, it is good to make a decision if you want to be mainly an online poker player or a live player (at a casino).
3. What are the five top elements to consider when playing a hand?
Your hand strength
Your opponent(s)
Your position
Your stack size
Your feeling/confidence in your cards
4. What do you think has made you such a successful player and what are the attributes a player needs to become as successful as you?
Having a goal and target as a kid. I believed in my skill at playing cards. I knew luck wasn't the only thing you needed for most card games. Especially in poker, luck wasn't the key factor of success. Also, learning how to read players and feel good at the poker table was a key factor for me to become successful.
The main attributes a successful player needs are
having a goal/target
being disciplined
studying/playing a lot
never giving up
having a winner's mentality
5. What are your favorite poker tells at the table?
The greatest tells of people at the poker table come from the hands and faces of players. In the hands are the most tells, such as when they are shaking, or when players angrily bet their chips. Faces are often revealing, too — funny, angry looks of disbelief, etc.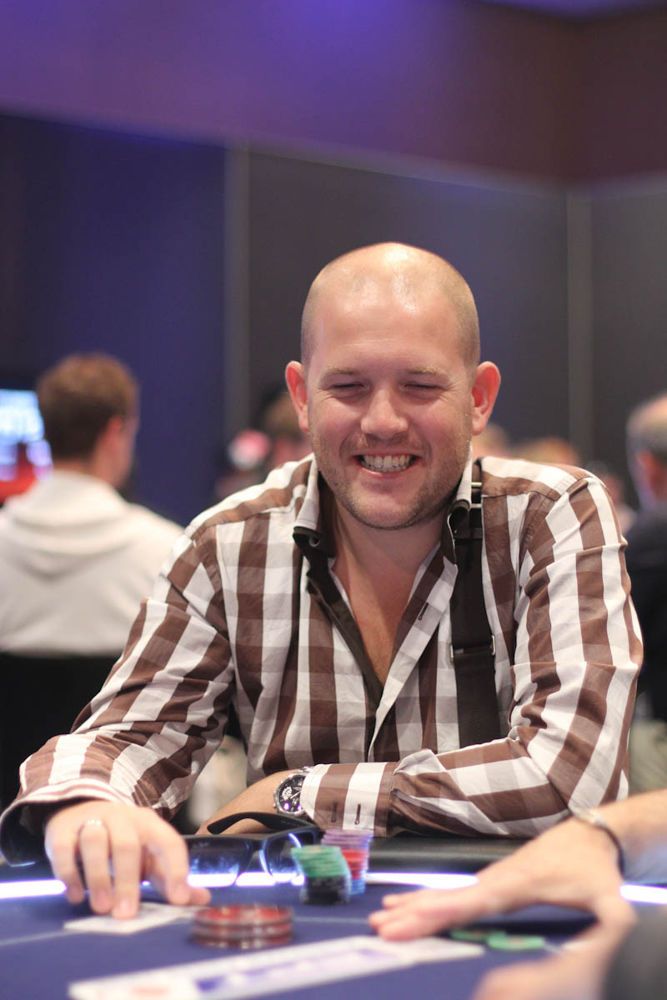 6. Who is your poker idol and why?
When I started poker my idol was of course Marcel Luske. He was the "Dutch Master" of poker for me. Later I got the privilege to know Marcel and became, for a while, a Team PokerStars Pro member. I still envy what he has done for the poker industry, but he isn't my idol any more. I actually don't have one currently.
7. What is the craziest thing to ever happen to you at the poker table?
The craziest thing I remember is a sad story for poker actually. It was in Utrecht at the Dom Classics Main Event in January 2011. I discovered the cheating gang of Ali Tekintamgac and Kadir Karabulut.
I noticed a "Turkish" freelance photographer and I had a bad feeling about him. It didn't make sense to me, why he was at this tournament. I had just read an article about the cheating gang. Of course Tekintamgac had been caught so he wasn't there, but I still had a bad feeling about the photographer.
Later another Turkish guy came at our table. It was Mr. Karabulut. I had a hunch and immediately made a complaint at the brush and they gave the photographer a warning (I still couldn't prove my hunch). Then after 12 hours I had a "eureka" moment because I saw Ali Tekintamgac suddenly on the rail. I walked to the brush and 15 minutes later the tournament got stopped and the photographer tried to sneak out.
The next day they did try to come back and Karabulut wanted to play on. But they got revoked and he was kicked out of the tournament. It was a crazy thing but it did gave me a great feeling because my hunch was good — and in poker, you need your hunches to be good.
8. If you could play heads up against anyone in the world, who would it be?
I would choose Phil Hellmuth. I would love to play against him — would love to see myself get lucky against him. No matter what the outcome would be, it would be fun for me.
9. Who is the biggest celebrity you have played a hand against?
Daniel Negreanu. I played him heads-up both in golf and in a poker tournament — I lost, sadly.
10. If you weren't a professional poker player, what would you do?
I finished my study in Leisure Management (based on sports and event management), so I would probably be working in that sector.
Much thanks to Pieter de Korver for taking the time. Keep track of his career via Twitter @Petedekorver.
For all the latest here at Learn.PokerNews, follow us on Twitter @LearnPokerNews! Find us as well on both Facebook and Google+!