Orpe's Top Ten: Praz Bansi

Michelle Orpe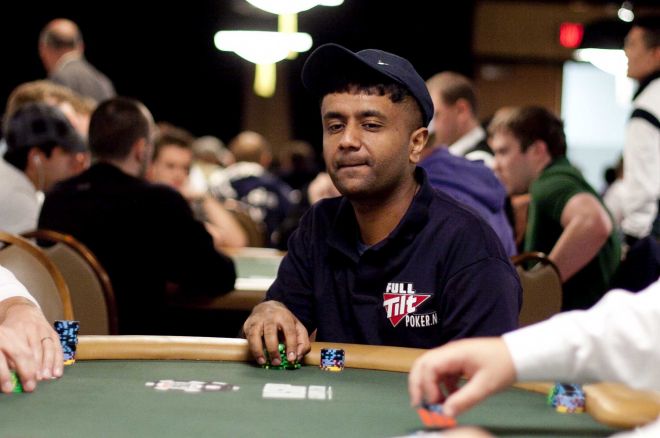 Praz Bansi is a professional poker player hailing from West London, England. He is 16th on all-time money list for England with over $2.6 million in live tourney cashes. For someone who hasn't even been playing the game for that long, Bansi has an incredible record and a wealth of first-place finishes to his name.
Bansi was an office worker at a recruitment agency when he saw a friend win £50k online and realized this could be a far easier and faster way to earn a few quid. Most of us would have downloaded the software, spunked £50 of our own cash, and never played again. Bansi, however, managed to win a World Series of Poker bracelet the following year. Now that is how it's done!
Bansi is a member of the London "Hitsquad," a group of five professionals who have earned over $10,000,000 between them over the last five years. The group consists of Bansi, James Akenhead (ranked 11th on the all-time money list for England), Karl Mahrenholz, and Chaz and Sunny Chattha. They travel the globe together entering tournaments and blogging their results — read about them all at the "Hitsquad" website.
For somebody who is self-proclaimed to be a little on the lazy side, Bansi is exceptionally successful at poker. Daniel Negreanu, who is arguably the best tournament player in the world, said of Bansi at the WSOPE Europe in 2010 "Praz was tough to play against. He made me guess a lot — which is the sign of a good player."
With over 50 recorded cashes to his name, including 12 wins and two WSOP bracelets, Bansi is definitely someone I wanted to have a chat with for my latest Top Ten:
1. What made you decide to play poker and how did you get into it?
I used to watch my uncles play when I was a boy and kind of learned some aspects of the game then. When I got a bit older I used to gamble on other stuff which wasn't working out too well. Then poker came along and saved me.
2. What is the best piece of advice you can give to a new player?
Learn from all the available stuff that's out there, but make sure you develop your own style, trust your instincts, and don't be afraid to get it wrong at first.
3. What are the five top elements to consider when playing a hand?
Who your are in a hand against
How they have played in a pot before and what they did
Your hand, obviously
Your position
Yours and their chip stack
4. What do you think has made you such a successful player and what are the attributes a player needs to become as successful as you?
Lol... not sure about that one, but strive to be patient and observant and never stop learning.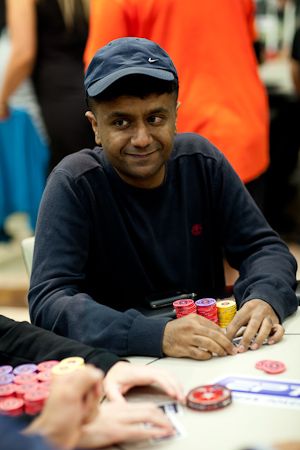 5. What are your favorite poker tells at the table?
There are way too many to say here. The fun part is working them out for yourself.
6. Who is your poker idol and why?
I don't have any really.
7. What is the craziest thing to ever happen to you at the poker table?
The most horrible guy I have ever played with was sitting to my right. I hadn't said anything to him yet. I opened a can of Coke and it went mental spraying like a fountain everywhere. When it stopped I looked up and the annoying guy was dripping head to toe — the whole table was loving it... he was fuming.
8. If you could play heads up against anyone in the world, who would it be?
God… lol.
9. Who is the biggest celebrity you have played a hand against?
I never remember stuff like that but there have definitely been a few over the years.
10. If you weren't a professional poker player, what would you do?
Broke probably!!
Much thanks to Praz Bansi for taking the time. Keep track of his achievements and what he is up to via Twitter @PrazBansi.
For all the latest here at Learn.PokerNews, follow us on Twitter @LearnPokerNews! Find us as well on both Facebook and Google+!