Sitting Down With Spanish SuperNova Elite Vicente "Codelsa" Delgado

Antonio Martín

Giovanni Angioni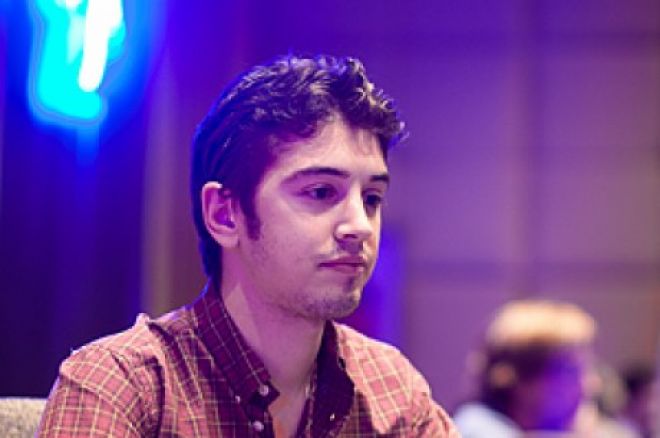 He's just 22 years old, but Vicente "Codelsa" Delgado already made his mark on the poker world in a big way after he became Spain's first Supernova Elite in 2013 on PokerStars.es.
In addition to his online success, Delgado has done well in the live arena already, too, having last year notched a third-place finish in the Estrellas High Roller in Valencia and a seventh in the ESPT Main Event in Madrid, making 2013 a breakthrough year for the young player from Malaga, Spain.
Delgado recently sat down with Antonio Martín of PokerNews Spain to discuss how he got started in poker, his journey toward Supernova Elite, the current poker scene in Spain, and his plans for the future. He reiterates a lesson we've been hearing from many of the pros from whom we've been gathering advice here at Learn.PokerNews regarding hard work and discipline being keys to poker success.
PokerNews: How did you start your adventure in card games?
Vicente Delgado: It didn't start with poker. I have been living in a student residence during my university time, and there we often spent our evenings playing card games. From there, I also started to occasionally go to casinos or online to try some tournaments against stronger fields and, little by little, I realized this hobby of mine could be my life. After all, I ended up spending more time playing cards than going to class.
PN: What about your career in poker, how did it evolve over the years?
D: I started with tournaments. I remember one Christmas when I went back home during my study break and I planned to spend every night studying for my exams. I really imposed myself not to play for six weeks. At one point, though, I thought that one day off would not really hurt me and so I decided to get into some tournaments. Funnily enough, I ended up having the greatest run of my life up until then. It was the last time I picked up one of my law books.
After that, I started playing sit-n-gos. I was doing great and was very excited with the progress, but everything changed on July 5, 2012 when the gaming regulation entered into force in Spain. By that time, I still lived in Madrid so I decided to jump into cash games and, luckily, it didn't go too bad.
PN: You became 2013's first Supernova Elite on PokerStars.es. How hard was it to reach that goal?
D: I have done very well at the tables, and I went beyond the goals I set. One year is very long — you always have to be aware that it is not possible to avoid variance and that staying in front of the computer is much harder when you hit a downswing. You need to be mentally prepared because if you do not understand how the game and its fluctuations work, you are far from playing your best game.
You have to be consistent in your work and continuously adapt to others. This requires studying and the ability to constantly change your game. Consistency and hard work are the key.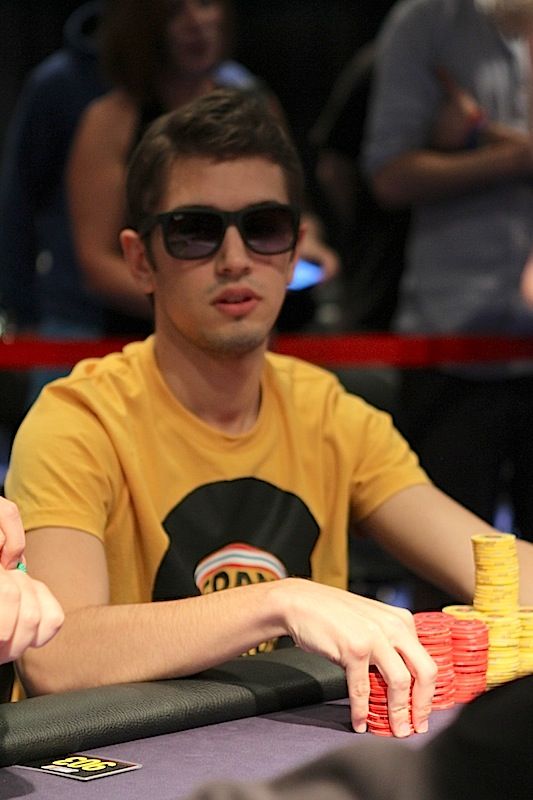 PN: Did you follow any precise routine while you were trying to become a Supernova Elite?
D: You always try to get a routine, a schedule to meet and all. To tell you the truth, this is something I want to focus on more during 2014, even allowing myself less flexibility. Having a random schedule affects your life, and I am not sure it does it in a positive way.
PN: What is your opinion on Spanish online poker? What is the level of the Spanish field?
D: I think the rooms are trying to offer a service that is always better to their players. They changed a lot in terms of tournament structures, bringing more people back to the sit-n-gos tables. As far as the level of the games, I think Spanish online games are somehow more profitable than in other countries.
People talk about a common regulation, a common market with Italy, and I have no doubt that this would be positive. At the moment I think .es poker is a good chance for people to develop their game and build up their bankroll. Tables are still profitable even if the level of Spanish players has grown a lot since the beginning of the legalization.
PN: Did you consider following Sergio Aido or Adrian Matéos and leave Spain for good?
D: At the moment, I am living in Portugal, and also here the legislation on online poker is not very clear. Yet, yes, I am planning to change my residency during 2014 and move to the United Kingdom. I will probably go to London.
PN: How's your life off the table? What do you like besides poker?
D: As a player, I spend far too many hours at the computer. When I am off, I like socializing with people, going for few beers with friends. Pretty common things for a 22-year-old.
PN: What about 2014 then, will you try regaining Supernova Elite status once again?
D: Yes, this is one of my goals. I also want to win some money, an important tournament, try more Omaha games and learn how to be more organized than I am today.
For all the latest here at Learn.PokerNews, follow us on Twitter @LearnPokerNews! Find us as well on both Facebook and Google+!