Orpe's Top Ten: Karl Mahrenholz

Michelle Orpe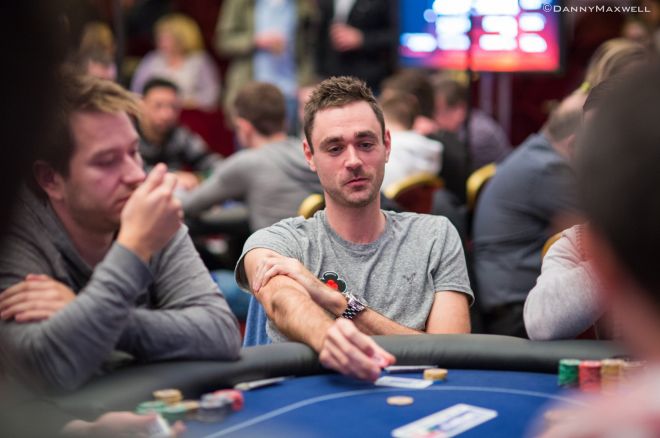 Karl Mahrenholz is an English poker player who has been playing professionally since 2005. He has an exceptionally strong presence on the English poker scene, well known for being part of the London-based "Hitsquad" — a group of five professionals playing the circuit, playing tourneys around the globe, and blogging their results.
Made up of November Niner James Akenhead, two-time bracelet winner Praz Bansi (interviewed here), brothers Chad and Sunny Chattha, and Mahrenholz, the Hitsquad met at the popular English poker club the Gutshot in 2005 where they started discussing the game and poker strategy. A friendship was formed and the formation of the squad soon followed.
At that time Mahrenholz had just graduated from Bath University a couple of years before and had begun a career in mergers and acquisitions, working at Deutsche Bank. He'd already found poker, however, back at age 18 on a family holiday, and soon followed the path of his fellow Hitsquad mates to take poker seriously and give the professional circuit a go.
It turned out to be a correct and very profitable decision for Mahrenholz. Since 2005 he has continuously added to his ever-growing bankroll, collecting over 70 tourney cashes including 12 at the World Series of Poker and over $1 million in total winnings.
In recent years Mahrenholz has concentrated more closely on pot-limit Omaha — a tough game to crack — and has proven to be one of the country's best PLO players. Enjoying an exciting career, a fantastic bond of brothers with his fellow Hitsquad members, and engaged to gorgeous professional player Amy Trodd, life is good for Mahrenholz.
1. What made you decide to play poker and how did you get into it?
As a hobby it was just a game on holiday with friends, playing for matchsticks. That led to finding Late Night Poker on TV and after that discovering online games. For a profession, it was meeting Praz and James who had recently quit their jobs to play — they showed me that you could play this game seriously.
2. What is the best piece of advice you can give to a new player?
Don't give up the day job!
3. What are the five top elements to consider when playing a hand?
What you have
What he thinks you have
What you think he thinks you have
What he thinks you think he thinks you have
The weather (no one wants to bust if it's raining)
4. What do you think has made you such a successful player and what are the attributes a player needs to become as successful as you?
Discipline, bankroll management, and a lack of ego. A wise man once said "I'm a professional poker player. I may not be the best but I try to be the most professional." There have been much better players than me who have come and gone, so I must be doing something right.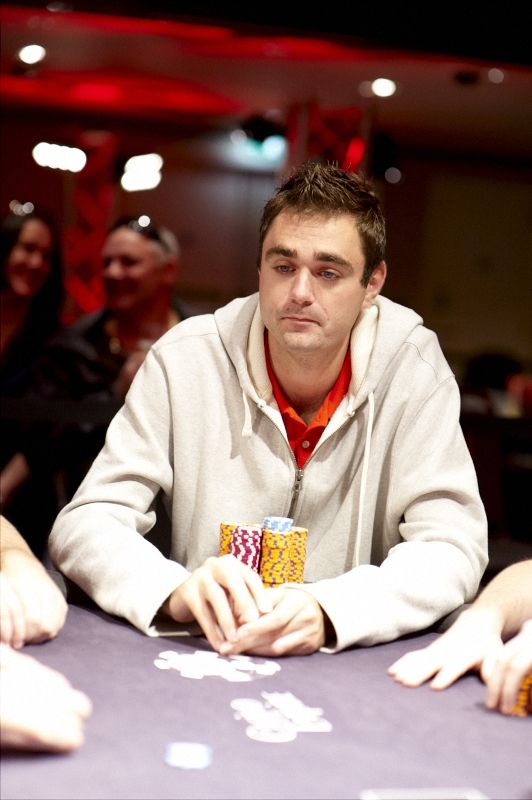 5. What are your favorite poker tells at the table?
When your opponent tells you a bad beat story (usually after beating you in a pot).
6. Who is your poker idol and why?
Someone like Jeff Duvall or Chris Bjorin. They've been in the game so long and are still doing very well. Great players who win and lose the way you should.
7. What is the craziest thing to ever happen to you at the poker table?
I traveled with Praz to play a tournament once. We shared a hotel room and both made it to day 3. We ended up heads up on TV and traveled back together with alllllll the money.
8. If you could play heads up against anyone in the world, who would it be?
Praz — revenge is sweet.
9. Who is the biggest celebrity you have played a hand against?
We didn't play competitively, but I gave Darren Fletcher a poker lesson once. As a Man United fan that was quite exciting. I did play against Paul Pierce (the NBA star) in Vegas, although I wasn't entirely sure who he was!
10. If you weren't a professional poker player, what would you do?
Most likely something to do with technology or gaming. Product development, that kind of thing.
Thanks to Karl Mahrenholz for taking the time. Follow his adventures on Twitter @KarlMahrenholz and on the Hitsquad website.
For all the latest here at Learn.PokerNews, follow us on Twitter @LearnPokerNews! Find us as well on both Facebook and Google+!