Orpe's Top Ten: Liv Boeree

Michelle Orpe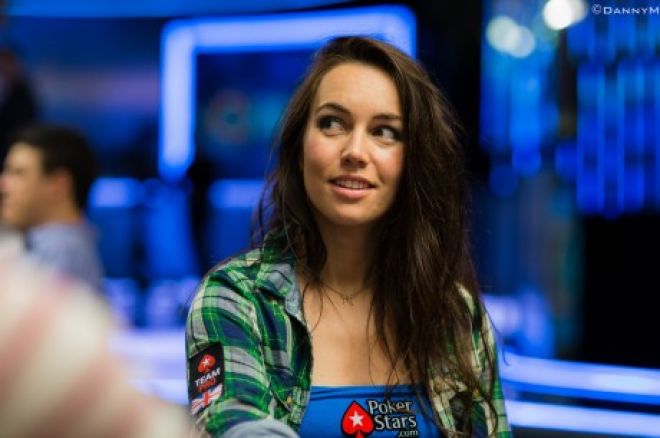 Liv Boeree is an English professional poker player hailing from Kent in England. Growing up in the luscious English countryside, she was always competitive and very determined. She aced all of her GCSEs (General Certificate of Secondary Education) and went on to study Physics with Astrophysics at Manchester University. There, too, she aced her studies and walked away with a first-class degree in 2005.
Things were only set to get better for this young overachiever when she applied to appear on a reality TV program called the Ultimate Poker Showdown. She had started dabbling in modeling and television when she was picked from thousands to appear as a complete beginner to be coached by professionals Phil Hellmuth, Annie Duke, and Dave "Devilfish" Ulliott. She fell in love with the game, realized her science studies and analytical mind cut her above the rest, and decided to pursue a career in poker.
Boeree is not a jack-of-all-trades, master-of-none... rather, she is a jack-of-all-trades, master-of-them-all. Not only did she ace her studies, but she's excelled at horse riding (including in competition), at electric guitar becoming a regular on the heavy metal music scene with her band Dissonance, and at modeling and presenting, too, becoming a journalist/TV host for Gutshot TV at the World Series of Poker as well as a reporter at the WSOP and lead presenter for Pokerstars UKIPT.
And, of course, on top of all this, she has become one of the most successful female poker players of all time. For this young English starlet, it was perhaps inevitable she'd excel at poker, too.
I've known Liv for years now have watched her prove her poker skills to the world time and time again. She received a lot of flack at the beginning of her career for being a model and TV presenter — something to which I can relate — and most believed she was only at the tables because of the way she looked.
What they didn't see were the hours she used to sit behind her laptop, grinding and studying the game. Every night she would pore over hundreds of pages of online hand summaries with the same intensity and focus she applied to her studies. She'd send hand histories to poker-playing friends, asking for advice and working out where she went wrong. There are few people in this world that can claim to have such determination, patience, and tenacity, but Liv Boeree is one of them.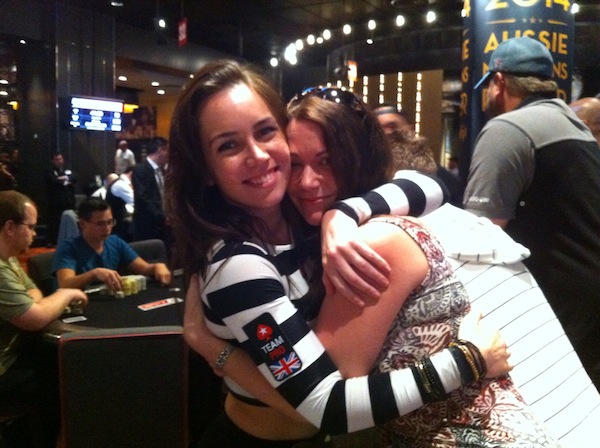 With over 50 live cashes including 15 at the WSOP, nearly $2.5 million in live career earnings, a number of significant online scores, and a European Poker Tour Main Event title at EPT6 Sanremo worth €1,250,000, this girl is as good as it gets and will be gracing final tables for years to come.
And as such a serious student of the game, the Team PokerStars Pro is a great candidate to help the rest of us, too, by kindly taking part in my Top Ten:
1. What made you decide to play poker and how did you get into it?
I was on a reality TV show that took beginners and taught them how to play. I fell in love with the game and continued playing at local card clubs after that.
2. What is the best piece of advice you can give to a new player?
To have fun with your poker and to learn bankroll management.
3. What are the five top elements to consider when playing a hand?
Game type
Opponent type
Stack depth
Position at the table
Perceived image
4. What do you think has made you such a successful player and what are the attributes a player needs to become as successful as you?
Studying and playing lots. I've played a lot of hands the last couple of years and hence gained a lot of experience. I've also always been fortunate enough to know and be able to talk poker with a lot of great players.
5. What are your favorite poker tells at the table?
Pulse in the neck and chip fiddling. Some players aren't consistent with their chip fiddling, and similarly the pulse in the neck can spike in different ways when they're bluffing compared to when they've got it.
6. Who is your poker idol and why?
Probably Phil Hellmuth. He was one of the first pros I ever met and I was star struck.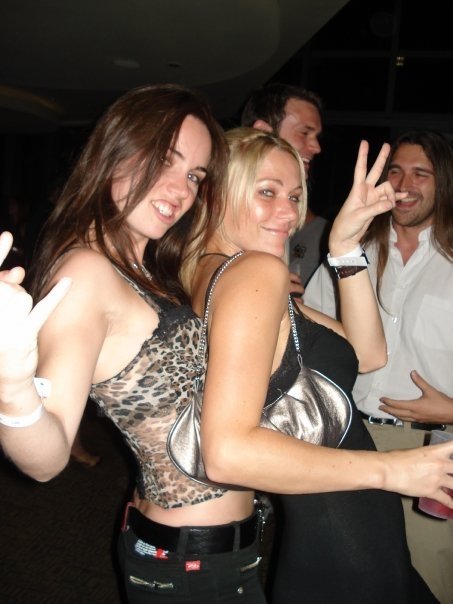 7. What is the craziest thing to ever happen to you at the poker table?
I never have a good answer to this question! I've seen some weird things but they all merge into one and nothing ever springs to mind.
8. If you could play heads up against anyone in the world, who would it be?
I'd love to have met Leonardo da Vinci. He was so unbelievably ahead of his time and imaginative. He'd be great fun to play heads up with — just to have the opportunity to have a conversation.
9. Who is the biggest celebrity you have played a hand against?
Probably Matt Damon or Ben Affleck. I got to play against them a few years ago in the Ante Up for Africa event at the WSOP. It was pretty damn cool, and Matt in particular was very charming.
10. If you weren't a professional poker player, what would you do?
If I weren't playing poker I probably would've continued with my guitar and started/joined a metal band. I'm glad I went the poker route though!
Thanks to Liv Boeree for taking the time. Read more about Liv on her website and keep track of her successes by following her on Twitter @Liv_Boeree.
For all the latest here at Learn.PokerNews, follow us on Twitter @LearnPokerNews! Find us as well on both Facebook and Google+!