Orpe's Top Ten: Nic Szeremeta

Michelle Orpe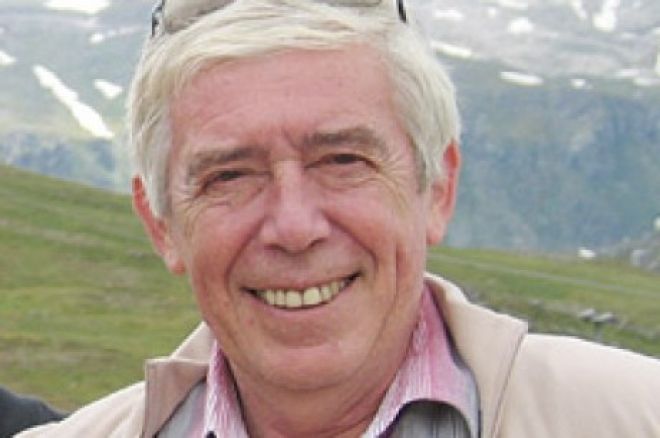 Nic Szeremeta is best known for creating the cult TV poker program "Late Night Poker," the story of the making of which he has shared with us here at Learn.PokerNews over the last few days. Being the first of its kind, the show was a highly courageous project, featuring a table of players playing no-limit Texas hold'em and using under-the-table cameras to show what cards each player was holding.
It could have easily been a flop (excuse the pun). After all, poker had never previously been known as the most exciting of spectator sports. Szeremeta had complete faith, though, and rightly so. The show was a massive success, ultimately running for many years. It created the first influx of "poker celebrities" while also starting the phenomenon that was to become TV poker.
Szeremeta was a war baby, born in June 1943. With the family name of an airport — the Sheremetyevo International Airport in Moscow — he comes from Polish decent with maybe some Ukrainian and/or Russian connections.
His father was a rear gunner in the Polish arm of the Royal Air Force, but was sadly killed in action before Szeremeta was born. He was raised by his mother and her sister in an English town in Hertfordshire called Letchworth Garden City. He remembers life there to be hippy, free-thinking, and filled with culture.
In 1964 he went into newspapers, starting at the bottom and working his way up as a reporter sub-editor, racing sub-editor, and a news editor. Eventually he started a newspaper group in West Country in 1980 with £200 that he borrowed off his mum. He sold the lot in 1989 for rather a lot more. He now has two grown daughters and has reached the impressive milestone of becoming a great-grandfather.
Szeremeta has been involved in the poker world for over 50 years, standing the test of time within the media set. In 1995 he was made secretary of the European Poker Players' Association, and in 1998 he started editing Poker Europa magazine.
I first met him back in 2009 when he asked me to present the European Poker Awards in Paris. I had so much fun I go back every year to host — until recently when I was too pregnant, but hopefully I will be back soon.
Szeremeta is a charming, hilarious, and thoroughly interesting poker great-granddad and another great addition to my Top Ten:
1. How did you first get into poker and when did you start playing?
I was looking for a book on bridge in the library and accidentally came across Herbert O. Yardley's The Education of a Poker Player. It was an eye opener and I went on from there.
2. What is the best piece of advice you can give to a new player?
It doesn't matter how good you are, you still need luck... at the right time. And there's more to life than poker.
3. What are your favorite poker tells at the table?
When an opponent dithers... it suggests uncertainty.
4. Who is your favorite player and why?
Marcel Luske. He is always a gentleman, never loses his temper, is helpful to all and has a lot of respect for other players, however good or bad they are.
5. You are a pioneer of televised poker with "Late Night Poker." Did you expect it to become popular?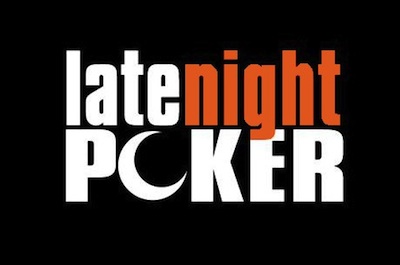 Yes, but only to a degree. I figured that if poker and poker players were made familiar to the general public via TV they would see it in a different light and the game would shake off its rather negative image. But this was pre-internet, so I never saw that coming.
6. What do you think the future holds for poker on TV and poker media, generally?
I think poker on TV has more or less had its day... but so have lots of other things on TV. I believe that live streaming on the internet is the future for those who are interested.
7. What is your biggest/favorite achievement of your poker career?
Survival... still here after 50 years. I was happy to be the first non-American winner of the World Series of Poker Media Event in 1996. I also managed to win the stud tournament at the Amsterdam Master Classics the year before. That was the first ever tournament played with Mike Caro's four-colour deck. Very confusing.
8. What are your plans for the future now you have stepped back from the magazine Poker Europa?
To write stuff and maybe make a movie. Also, to outlive the dog.
9. If you could play heads-up against anyone in the world, who would it be?
You.
10. Who would you pick to play you in a movie of your life?
Lindsay Lohan (joke). George Clooney rang me the other day and asked if he could do it... I am still considering whether or not to give him the OK.
Much thanks to Nic Szeremeta for taking the time for my Top Ten and for sharing with us his history of the making of "Late Night Poker."
For all the latest here at Learn.PokerNews, follow us on Twitter @LearnPokerNews! Find us as well on both Facebook and Google+!