PCA Secrets Part I: Team PokerStars Pros ElkY" Mercier, Akkari & Moneymaker Reveal All

Chad Holloway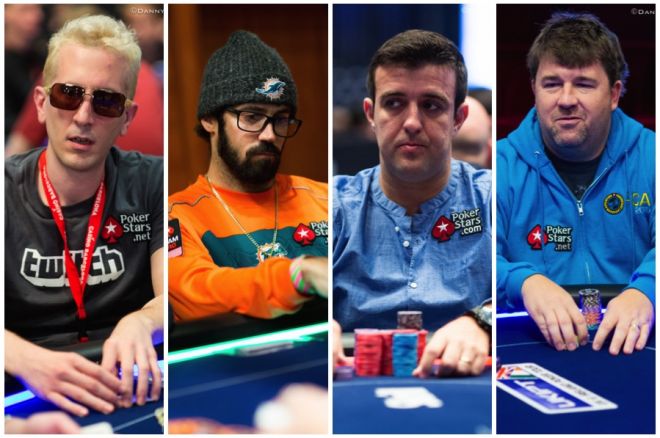 From January 6-14, 2016, the PokerStars Caribbean Adventure (PCA) will host a whopping 104 events, making it the biggest PokerStars festival ever held. To put that in perspective, last year the PCA featured 35 different events, making this year's jam-packed schedule triple in size.
If you recall, American Kevin Schulz topped a field of 816 runners to take home nearly $1.5 million. This year, the usual $10,000 buy-in for the Main Event, which will run January 8-14, has been slashed to a $5,300 Main Event, meaning the field size is likely to grow.
The PokerNews Live Reporting Team will be on hand to live report that event, as well as the $100,000 Super High Roller, a one-day $50,000 High Roller event, and the regular $25,000 High Roller.
In preparation for the 2016 PCA, PokerNews has reached out to several members of Team PokerStars Pro to talk about the stop, from their favorite memories to the craziest PCA stories they've heard over the years. In Part I, we spoke to Bertrand "ElkY" Grospellier, Jason Mercier, Andre Akkari, and Chris Moneymaker.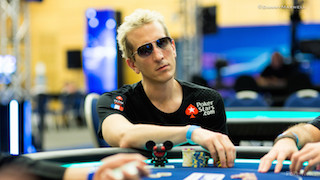 PokerNews: Why do you think the PCA has become one of poker's premiere stops?
ElkY: Clearly the combination of awesome poker events, great weather, and resort set up where we all feel in vacations.
Mercier: The schedule, the location and its consistency year after year.
Akkari: First because it's a paradise. It's hard to play poker in a place like Atlantis, if you bust you can join an incredible venue. Second, because the tournament schedule is insane, tons of actions in a center between North America and Latin America, so it makes the PCA an amazing stop.
Moneymaker: The destination is one of the big factors. No other poker stop on tour is similar to it. Also, the level of professionalism that PokerStars brings adds to the stop's success.
What is your best non-poker PCA memory?
ElkY: Scuba diving, or swimming with dolphins, because they are unique (for me) experiences.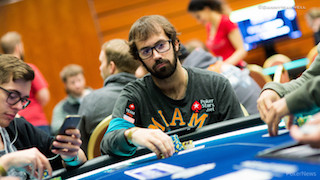 Mercier: Bringing both sets of my grandparents in 2014. It was really special for me to have them see me in my element for the first time.
Akkari: In 2013 I went to the PCA with my family and my daughter is fan of Nelly, the singer, we were walking in the hotel and he came to us saying that he was a fan of mine. She almost cried!
Moneymaker: I am different than most players in that my best memory is watching my kids enjoy the waterslides and activities at the PCA.
What is your best poker PCA memory?
ElkY: Obviously winning the Main Event in 2008 which kick-started my poker career
Akkari: Playing with 50 left last year with Ronaldo. It was his premiere in a live tournament and we had an incredible time. It's funny to see an idol like him nervous every hand.
Moneymaker: Well it is tough to top my deep run a few years ago, but I think I have to go with the beer Spin & Go I played against five different people at the same time.
What is the craziest thing you've ever seen, or heard of happening, at the PCA? Tell us a good story.
ElkY: I've heard of some drunk side-betting with someone ending up jumping in the shark's tank for $5,000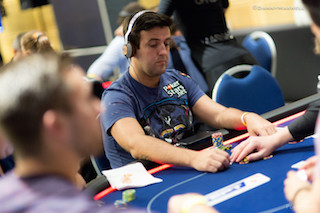 Akkari: Walking through the casino and seeing a crowd screaming and taking pictures. I had no idea what was happening and when I got close it was Shaquille O'Neil, JayZ and none other than Michael Jordan chilling with everybody. It was incredible.
Moneymaker: Every year there is a bet to see who will jump in the water and swim with the sharks. Every year someone is drunk or foolish enough to do it.
Aside from the Main Event, what is your favorite tournament at the PCA and why?
ElkY: High Roller event, huge field and gets better every year!
Mercier: The $100K super high roller. I love playing the biggest buy-in tournaments against the best players in the world.
Akkari: The $25K High Roller, last year I got semi-final table!
Moneymaker: The PCA unlike any other poker stop is unique for its location. That being said, when I bust the Main Event I try to avoid playing side events if at all possible.
Where's your favorite place to eat and/or drink at the PCA?
ElkY: I love to eat at Dune's, at Ocean's Club.
Mercier: Carmine's
Akkari: The buffet at the COVE is amazing!
Moneymaker: Nobu for me is unbeatable, but there are several great restaurants on the island. I would say every single trip I make at least three trips to the local fish fry. You need to give it a shot.
Will you be bringing any family and friends to this year's PCA?
ElkY: My girlfriend Jenny, of course
Mercier: Tons of friends, but probably no family this year.
Akkari: Family and friends, we are all together, Brazilian Squad is in the game!!!
Moneymaker: I will be bringing five friends with me, and hopefully my family for a few days before school.
If you had any advice for PCA first-times, what would it be?
ElkY: Don't get too distracted while still in the tournament, deep run opportunities are rare!
Mercier: Definitely try to experience some of the fun and awesome things that the resort/island has to offer. There are so many things you can do, so make sure you take some time to enjoy yourself away from the poker table.
Akkari: Get a room near the poker room, otherwise you will work out every day walking 1km.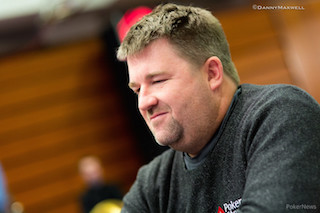 Moneymaker: Enjoy the experience. Look at the schedule and find fun things to do both on and off the poker table.
What are you most looking forward to at this year's PCA?
ElkY: A chance to live up to my title as Mr. PCA and the party!
Mercier: The three-on-three basketball tournament that I'll be hosting!
Akkari: I will win the Main or the High Roller, 100% sure!
Moneymaker: The rematch with Remko in beer pong.
Check back in the New Year for Part II, which features answers from Celina Lin, Fatima Moreira de Melo, Liv Boeree, Barry Greenstein, and Victor Ramdin.
Want to stay atop all the latest in the poker world? If so, make sure to get PokerNews updates on your social media outlets. Follow us on Twitter and find us on both Facebook and Google+!