PCA Secrets Part II: Team PokerStars Pros Greenstein, Boeree, Ramdin, Lin & de Melo Reveal All

Chad Holloway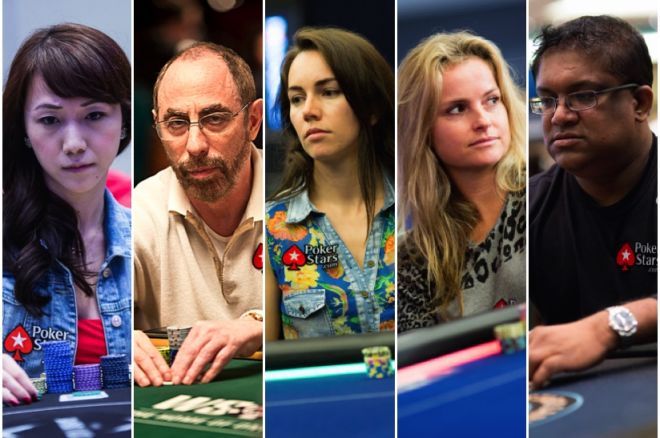 From January 6-14, 2016, the PokerStars Caribbean Adventure (PCA) will host a whopping 104 events, making it the biggest PokerStars festival ever held. To put that in perspective, last year the PCA featured 35 different events, making this year's jam-packed schedule triple in size.
If you recall, American Kevin Schulz topped a field of 816 runners to take home nearly $1.5 million. This year, the traditional $10,000 buy-in for the Main Event, which will run January 8-14, has been slashed to $5,300 Main Event, meaning the field size is likely to grow.
The PokerNews Live Reporting Team will be on hand to live report that event, as well as the $100,000 Super High Roller, a one-day $50,000 High Roller event, and the regular $25,000 High Roller.
In preparation for the 2016 PCA, PokerNews has reached out to several members of Team PokerStars Pro to talk about the stop, from their favorite memories to the craziest PCA stories they've heard over the years. In Part I – which you can read by clicking here — we spoke to Bertrand "ElkY" Grospellier, Jason Mercier, Andre Akkari, and Chris Moneymaker.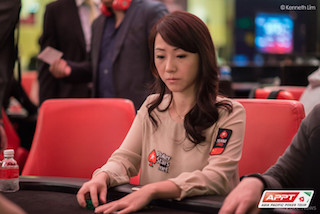 In Part II, we catch up with Team PokerStars Pros Celina Lin, Fatima Moreira de Melo, Liv Boeree, Barry Greenstein, and Victor Ramdin.
PokerNews: Why do you think the PCA has become one of poker's premiere stops?
Lin: The field size and prize pool is what attracts most players, it's not often you can become a millionaire overnight!
Fatima: Cause if anyone says he's going to the Bahamas in January, everyone always wants to come along instinctively. It's just an exotic place with nice weather, and more importantly, an awesome poker fest, with enough stuff to do for family and friends, while you can play cards till you drop off of your chair.
Boeree: The setting.
Greenstein: The size of the fields at a tournament stop determine its significance. PokerStars gets so many online qualifiers for the PCA that it continues to be one of the most important tournaments to attend.
Ramdin: Because the location is perfect for players who reside in the USA, Canada, Caribbean and South America who prefer the Caribbean sun to Europe.
What is your best non-poker PCA memory?
Lin: I haven't been to the PCA yet, but I am going because I saw a video of people get to swim with pigs at the Bahamas.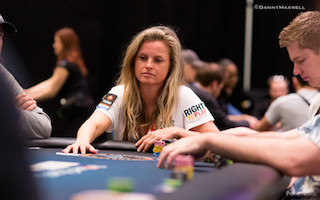 Fatima: Just chilling on the beach, playing tennis and beating Tito Ortiz in air hockey (7-2).
Boeree: Feeding the sting rays and turtles.
Greenstein: I enjoyed the times I have brought my family with me to the Bahamas. That made the trip successful whether I did well in the events or not.
Ramdin: Giving my first autograph to a nine-year-old who saw me on TV!
What is your best poker PCA memory?
Lin: Hopefully this coming PCA where I get to make a deep run in the main event.
Greenstein: I've had a couple of good runs, but no final tables at the main even yet.
Ramdin: Giving a fan a few pointers on his game. He ended up cashing for $35K, and donated $5K to my charity
Aside from the Main Event, what is your favorite tournament at the PCA?
Lin: I am curious about the LAPT main event, so will be looking forward to playing that.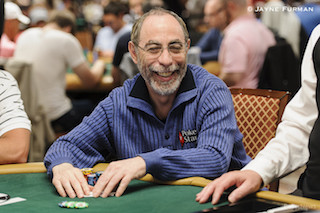 Greenstein: I like the Battleship poker, although I think I've only gotten to play in it once. It's fun to play online while looking at your opponent.
Ramdin: Playing the turbos at night while having fun with fans.
What is the craziest thing you've ever seen, or heard of happening, at the PCA? Tell us a good story?
Boeree: I heard of some silly person going down a water slide half-naked at night when the water was shut off and so the slide was only partially wet. Apparently they picked up a load of speed before suddenly hitting the dry lower part of the slide and ripped a load of skin off their butt and couldn't sit down properly for a few days.
Greenstein: If you want a good story, just hop on the ferry into town. The guides on the ferry always have some good embellishments of things that have happened in the Bahamas.
Where's your favorite place to eat and/or drink at the PCA?
Lin: I have heard good things about Nobu, and after trying it at the Aussie Millions in Melbourne Crown, I feel like that should be one of the best places to eat at.
Fatima: The yoga place on the beach, they've got great organic food. It's a bit of a walk though.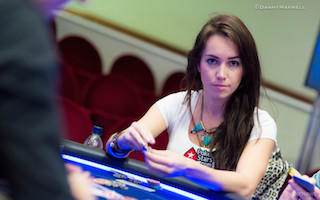 Boeree: Senor Frog's.
Greenstein: I usually end up eating at the sports bar.
Ramdin: Seafood Heaven (local), just across the bridge on the right. Not forgetting the food truck in the parking lot (Dorothy's).
Will you be bringing any family and friends to this year's PCA?
Lin: I will be meeting a lot of good friends I have made over the years at the PCA, maybe bring my mum and sis next year.
Fatima: Nope
Boeree: Just Igor [Kurganov], if he counts.
Greenstein: Not this year.
Ramdin: Yes, I'm bringing my younger brother who is having his first-ever trip away from the USA!
If you had any advice for PCA first-times, what would it be?
Lin: Treat it as a holiday! If poker doesn't work out, you have a gorgeous resort to enjoy your time, it's a win-win situation!
Fatima: Go outside!!
Boeree: Explore all the Atlantis water park.
Greenstein: Come down to the lobby at the Coral Tower at night. You'll get to interact with people you've been playing with online.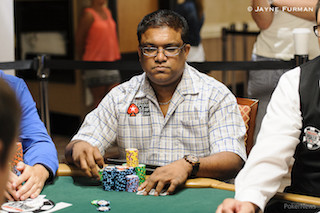 Ramdin: Never mind if you bust the first level you play in, there is a lot more fun things to do while you are here.
What are you most looking forward to at this year's PCA?
Lin: Swimming with the pigs! I don't think a lot of people know you can do that at the PCA, when I found out, it was on top of my bucket list.
Fatima: Playing poker, playing tennis with Vanessa Selbst and getting some sun on my pale ass.
Boeree: The sun.
Greenstein: I'm hoping to final table the Main Event so I have something better to write on next year's questionnaire.
Ramdin: Beach, fish fry and tons of side events.
Want to stay atop all the latest in the poker world? If so, make sure to get PokerNews updates on your social media outlets. Follow us on Twitter and find us on both Facebook and Google+!