Always Play to Win: "Soft Playing" Not a Joking Matter

Martin Harris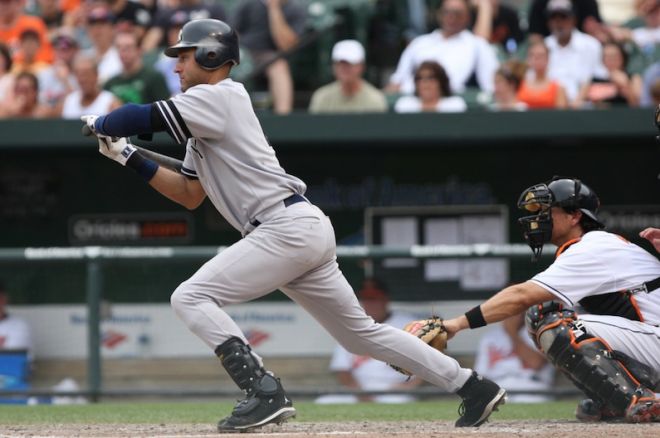 With the World Series of Poker over for the summer and both the NBA playoffs and World Cup completed, I found myself tuning in to the Major League Baseball All-Star Game on Tuesday night.
Like many watching, I wasn't that interested in seeing who would win the game — the American League or the National League. Rather, I was more curious to see the game's best players all gathered in one place to compete, as well as to catch up on what had been happening during the first half of the season while I have been otherwise distracted.
The MLB All-Star game has traditionally been more of an exhibition than a competition, although since 2003 the winner of the game has decided which league's representative gets home-field advantage — that is, gets to host four of the seven games in the best-of-seven series — in that other World Series. That idea — which incidentally, I dislike — came about after the 2002 All-Star game was halted after 11 innings with a tie score when both teams had run out of relief pitchers.
The 20-year veteran Derek Jeter was the center of attention this year, given that he has already announced he will be retiring at the end o the season, thus making it the last All-Star game appearance for the New York Yankees infielder. He was selected to start the game by the fans' vote, and the AL's manager put him in the leadoff spot in the line-up. It was intriguing, then, to see the 40-year-old Jeter smack a double to right field off NL starter Adam Wainwright to start the bottom of the first. That led to a three-run inning for the AL who eventually won the game 5-3.
Some controversy arose afterwards, though — even before the game was over — when the St. Louis Cardinals pitcher suggested to reporters after being taken out of the game that he might not have tried his best to get Jeter out during that first at-bat.
"I was going to give him a couple of pipe shots," said Wainwright, referring to a pitcher throwing a pitch "right down the pipe" or the middle of the plate. "I didn't know he was going to hit a double, though," he added, "or I might have changed my mind. I thought he'd line a single to right, or maybe a ground ball."
It sounded a little like Wainwright was trying to show some sort of respect for Jeter, to give him a kind of "tribute" in the form of a couple of easy pitches to hit. Not surprisingly, the comment immediately provoked a lot of criticism and discussion, for a couple of reasons.
One had to do with the suggestion that Jeter's hit wasn't legitimate — that what had appeared to be a nice moment for the future Hall of Famer had been somehow "rigged." Also problematic is the fact that since the All-Star game determines home field advantage for the World Series, it is significant if any player at any point in the game isn't actually playing to win.
The situation reminded me of the idea of "soft playing" in poker, something Josh Cahlik wrote about — and strongly advised against — in an article here on Learn.PokerNews.
"Soft playing is, essentially, taking it easy on an opponent because you know the player personally and don't wish for the person to lose," explained Josh. "In the poker world, the act of soft playing can basically be considered cheating. Taking the money from other players in poker is simply the nature of the beast, and failing to try your best to do so for any reason undermines the game and negatively affects the action at the table for every other player."
As Josh points out, when one player soft plays to benefit another in poker, such action might help that particular player, but it is highly unfair to others. You sometimes hear about "chip dumping" occurring in poker, a term that also refers to one player deliberately losing to another. This, too, is a form of cheating — namely, collusion — and depending on the rules being followed might result in players being ejected from a card room or disqualified from a tournament.
If I deliberately lose a hand to another player, it may not seem obvious how I've potentially harmed others at the table. But say that player — now flush with chips I have provided him — subsequently gets involved in a hand with someone else and is able to use those chips to his advantage. The integrity of the game has been compromised, which is why soft play is not tolerated in most contexts.
The 2014 World Series of Poker Official Tournament Rules includes "soft play" among its list of forbidden actions in a section describing "Participant Conduct and Tournament Integrity." There "Soft Play is defined as any agreement between or among two (2) or more participants to not bet or raise each other in order to minimize the number of chips lost by those participants participating in the agreement." If evidence of soft playing is discovered, it can result in players forfeiting chips, losing any prize money won, and/or being ejected from a tournament and even losing the privilege to participate in future WSOP events.
It should be noted that in tournaments — particularly when on the bubble or at final tables — one often encounters what might be regarded as a form of soft play or collusion occurring when a short-stacked player goes all in and is up against multiple opponents. Many times you'll see the players vying for the side pot in such a situation "check it down," choosing not to bet on subsequent betting rounds and going to the showdown without putting any more chips in the middle. This might appear to be soft play, but unless the players verbalize or otherwise make explicit their intention to "check it down" it is not only permitted, but is in most cases a recommended play.
Wainwright subsequently tried to recast his "pipe shots" statement as a joke, an explanation that's been met with skepticism by some. In any event, the incident certainly highlights the importance not only of avoiding soft playing in games in which such is disallowed — like poker — but even avoiding joking about doing so.
Photo: "Derek Jeter," Keith Allison. Creative Commons Attribution ShareAlike 2.0 Generic.
For all the latest here at Learn.PokerNews, follow us on Twitter @LearnPokerNews! Find us as well on both Facebook and Google+!