Seeking the Secret to the German Pros' Success

Chad Holloway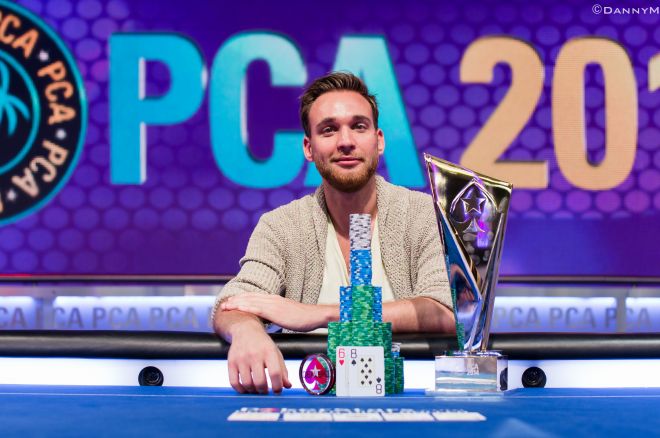 For centuries the average man has yearned to learn the secrets of their successful superiors. Right now in poker, that means trying to discover what's behind the phenomenon of German domination in tournaments.
If you've followed PokerNews' Live Reporting over the past year, you've read time and time again about a number of German pros who have been crushing the current tourney scene, showing up at final tables on a regular basis — and often winning, too.
In fact, of these German players there are five who amassed an astounding $17,090,719 in live tournament earnings in 2013. We're talking of course about Philipp Gruissem, Tobias Reinkemeier, Igor Kurganov, Fabian Quoss, and Niklas Heinecker.
Their combined performance was so impressive that "Team Germany" actually earned the No. 3 spot in PokerNews' Top 10 Stories of 2013. Furthermore, Heinecker earned the distinction of being 2013's biggest online winner with more than $6 million in winnings. Are you kidding me?
And I haven't even mentioned Ole Schemion yet. In my humble opinion — and mind you I cover some of the biggest poker tournaments in the world — the 21-year-old German is among the best there is. He banked $1.65 million in 2013 and earned the Global Poker Index Player of the Year title, moving into the top spot at year's end after finishing fifth out of 1,007 players in the EPT Prague Main Event for nearly $300,000.
All of that before he's even played in his first World Series of Poker!
Check out the following chart for a breakdown of how these six Germans did in 2013:
| Player | Final Tables | Wins | Earnings |
| --- | --- | --- | --- |
| Philipp Gruissem | 7 | 4 | $4,605,401 |
| Niklas Heinecker | 2 | 1 | $4,546,619 |
| Igor Kurganov | 8 | 2 | $3,362,109 |
| Tobias Reinkemeier | 5 | 0 | $3,231,707 |
| Ole Schemion | 14 | 4 | $1,652,680 |
| Fabian Quoss | 4 | 0 | $1,344,883 |
| TOTAL | 40 | 11 | $18,743,399 |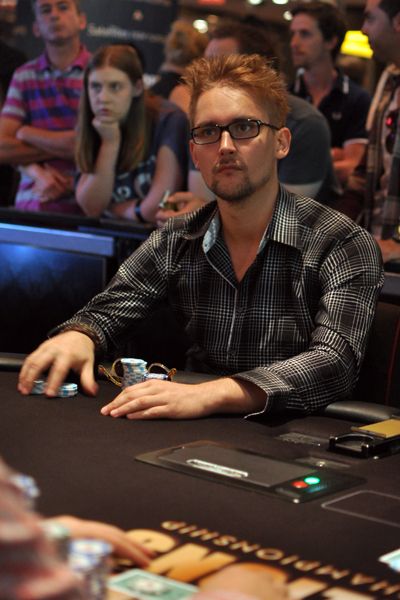 That's quite a haul, and doesn't even include Martin Finger and Max Altergott, both of whom picked up super-sized scores in Super High Roller events during the year as well.
So what's their secret to success? It's hard to determine as all six of the players listed above are notorious for shying away from the media. Nonetheless, I decided to reach out to Heinecker, someone I've chatted with casually from time to time, to see if he'd shed a little light. I was stonewalled.
"Sorry but I have to turn you down," Heinecker told me. "For now, I decided to be one of the hated-by-the-media guys that doesn't give interviews and runs away when cameras come his way. I really don't want to be in the spotlight at the moment… maybe I'll change my take on it one day, but only time well tell."
So much for that. In the past I'd been similarly rebuffed by Schemion, Kurganov, and Gruissem. It appeared they were holding their cards close to their chest, and I couldn't really blame them. Why give away any information when you don't have to?
Then, seemingly out of nowhere, Gruissem decided to share his secret on his Facebook wall.
I'm a skeptic by nature, but when the man who won the the second ever World Poker Tour Alpha8 event for $1.3 million and then followed that up a few weeks later by winning the next one for another $1.1 million, well, let's just say I take notice.
Here's what Gruissem posted on Facebook, a statement he also shared via his Twitter @TheRealPhilbort:
Here is my secret for winning in poker:

A couple of months ago I decided to give min 10% of my yearly income to charity for the rest of my life.

That fact made me get back the motivation I was losing over the years of playing poker.

It refreshed my passion for this great game.

I realized that the biggest positive impact I can currently have on the world is to keep on playing poker and donating a part of the winnings to the most effective charitable causes.

(if you're unsure of what I'm saying, check out this link, esp video 2 from min.38 onwards http://effectivealtruism.ch/ )

So after that realisation, I worked hard on my game, was more focused and somehow started to hit almost every hand...

I came to this conclusion with my good friend Igor Kurganov who had the same positive experience and results.

I hope it goes on like that...

Good luck to all of you seeking happiness
It's not exactly the secret I was expecting... but his results could convince me of just about anything.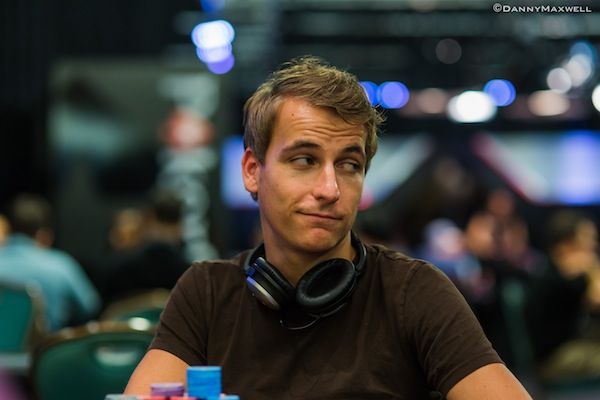 So am I going to adopt the tactic and donate 10% of my yearly income for the rest of my life? Well, I'm not exactly in the same financial position as these millionaires, so probably not. Also, I'm greedy.
However, I think the idea can be altered to fit my needs.
For instance, wouldn't it be motivating and rewarding to pledge 10% of my tournament winnings this year to a local charity? I think so. I like the prospect of helping others through my play, and I'm confident the knowledge that my success would help others would help me stay focused and try harder. Maybe I'm a sucker, but if it works for them maybe it'll work for me.
If you're still not believer, remember, Quoss (pictured up top) kicked off 2014 by winning the PokerStars Caribbean Adventure $100,000 Super High Roller for $1,629,940.
Believe me when I say, the Germans are here to stay.
For all the latest here at Learn.PokerNews, follow us on Twitter @LearnPokerNews! Find us as well on both Facebook and Google+!