Surviving With a Short Stack: Bart Hanson Delivers PLO Hi-Low Strategy

Martin Harris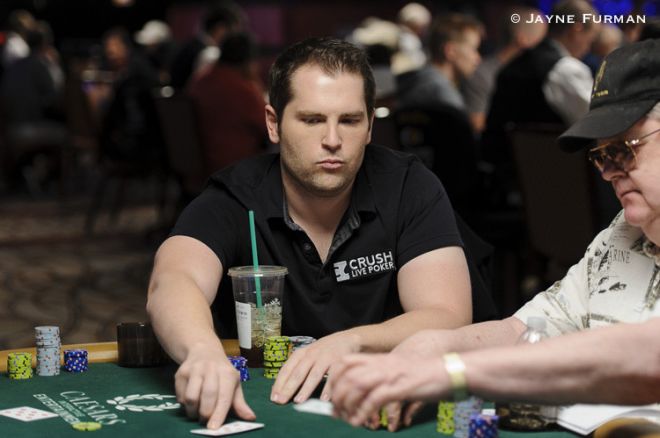 As a player and a trainer to others, Bart Hanson has been studying and teaching poker for many years, and as a result has become especially adept at explaining difficult concepts in ways that are easy to follow.
A frequent commentator on shows like Live at the Bike and various World Series of Poker-related broadcasts, Hanson has additionally produced a weekly poker strategy podcast for more than seven years, dating back to the old PokerRoad Radio shows. Currently Hanson can be found as part of the team producing strategy videos and podcasts for Crush Live Poker.
Meanwhile Hanson has succeeded consistently both at the cash tables and in tournaments, and at the WSOP has collected numerous cashes while making four final tables.
It was at this year's WSOP that Hanson took a time-out shortly after cashing in Event #54: $3,000 Pot-Limit Omaha Hi-Low to discuss in particular strategy for playing a short stack in a PLO hi-low event.
His advice covers more general ideas about all split-pot games, however, including the important point that "you're never really short" in such games thanks to the fact that the chance of splitting a pot and surviving makes it easier to grind even a 3-4 big blind stack — and eventually build it back up — than is usually the case in no-limit hold'em.
Look and listen to what Hanson has to say about hand selection when playing a short stack in PLO hi-low and why "you really shouldn't give up" when short-stacked in any split-pot game:
For all the latest here at Learn.PokerNews, follow us on Twitter @LearnPokerNews! Find us as well on both Facebook and Google+!